Divorce is so commonplace in our society today that we have grown accustomed to it.
Our permissive society has made it seem like a must-of-life. But it wasn't like that from the beginning. Before you think of divorcing your spouse, remember God hates divorce.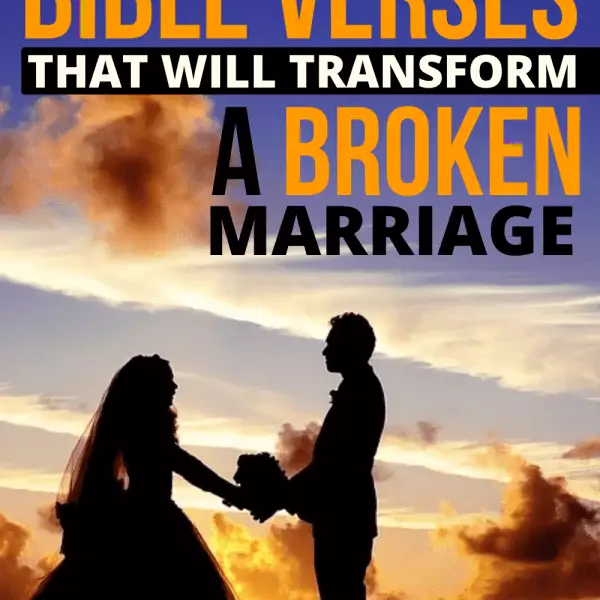 To transform a broken marriage both of you have to work together.
It might seem convenient to run away from your marital problems, but there is a better way- with God's help you can save your marriage.
Divorce should be the last, and let me emphasize the last option.
This is one of the primary reasons why Jesus came- to bind up broken hearts. There is nothing too broken for his hands to fix.
There is no marriage too broken for him to fix. If you prayerfully take it to him, he will heal your marriage and give you a new start.

In this article, I want to share with you 21 Bible verses and tips on how to transform a broken marriage and bring healing.
1. We love because he first loved us. (1 John 4:9, NIV)
This is one of those self-explanatory scriptures.
We should love our spouse because God loved us first. If we can just show deep love to our spouse, our marriages will be able to survive anything.
True and deep love realizes that the other party is not perfect because no one is.
True love realizes that the same way you make mistakes is the same way your spouse can make mistakes.
When you show deep love to each other, it will outweigh any mistake that might be threatening to put a chasm between you.
2. With all humility and gentleness, with patience, bearing with one another in love, eager to maintain the unity of the Spirit in the bond of peace. Ephesians 4:2-3
This is the perfect design for marriage as God designed it to be. You should learn to exercise patience and learn to bear with your spouse in love.
You should always be eager to maintain the unity of the spirit in the bond of peace.
There is nothing quite as awesome as a peaceful marriage – and it takes the two of you to create peace in your marriage.
Also Checkout: 15 Prayers that will Stop Divorce And Restore Marriage.
3. Do not love this world nor the things it offers you, for when you love the world, you do not have the love of the Father in you. (1 John 2:15-17)
There is a lot of misinformation in the world about marriage. For instance, Hollywood has painted a very misconstrued picture of marriage.
It creates the notion that married people do not have fun together as much as single ones do.
As a Christian couple, it is a good idea to avoid basing marital decisions on the standards of the world.
There are only two alternatives – either you live as per the standards of the world, or you live as per the standards of the world.
The Christian couple that builds their marriage on the foundation of the word of God will stand the test of time because the word of God will never fail.
In the words of Jesus, heaven and earth may pass away but his word will abide forever.
4. Let marriage be held in honor among all, and let the marriage bed be undefiled, for God will judge the sexually immoral and adulterous. (Hebrews 13:4)
Most broken marriages ended on the rocks as a result of adultery. And the worst thing about adultery is that it not only destroys the marriage but the kids and other people that are related to them.
In the words of Solomon, only a fool would be adulterous (Proverbs 6:32).
Nothing positive comes out of adultery. Adultery is like the proverbial carrot the enemy dangles to married couples and anyone that takes a bite from it ends up regretting it for the rest of their life.
Even if your spouse forgives you, your relationship will never quite be the same. Every married couple must, therefore, be committed to being faithful to one another until death.
Recommended – Mend the
Marriage Course

.
5. Do not desire her beauty in your heart, and do not let her capture you with her eyelashes; (Proverbs 6:25)
Our society has Okayed having sexual fantasies with celebrities and other people we admire.
It is common to hear someone admit in public about "their crush" and it doesn't even raise eyebrows.
But the truth of the word of God is that this is a sin.
Sexual immorality is not just in the act. Even the thought of it is sin. There are many Christians who are physically monogamous but mentally polygamous.
They have never cheated on their spouses in the physical sense of the word, but they cheat emotionally on a daily basis.
In the eyes of God, looking at someone lustfully is just as bad as sleeping with them.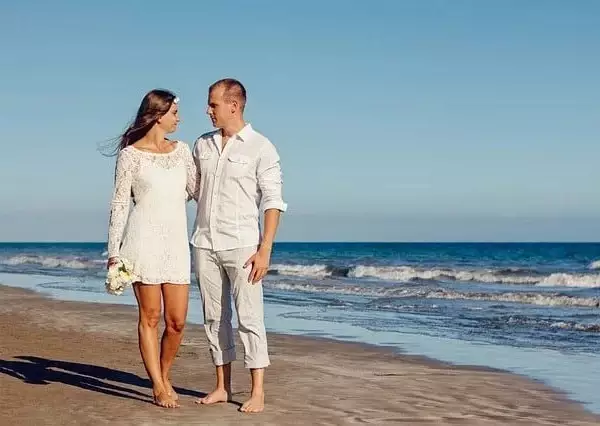 6. Therefore, do not worry about tomorrow, for tomorrow will worry about itself. Each day has enough trouble of its own (Mathew 6:34).
It may sound human to worry but the problem with worry is that it doesn't solve any problem. As a matter of fact, worry exacerbates the situation.
Philippians 4:6 gives a better way of dealing with marital problems – instead of spending time worrying about your broken marriage; just take it to the Lord in prayer.
It's almost like Paul is saying, "If you can worry about it, you can pray about it." So instead of burdening yourself with unnecessary anxiety, just talk to the Lord about it in prayer.
Also  Checkout: 75 Powerful Bible Verses to Pray Over Your Marriage.
7. Wives, submit yourselves unto your own husbands, as unto the Lord (Ephesians 5:22)
We are all born selfish. It takes deliberate effort for one to think of the needs of others before they think of their own.
Most of the marital issues would have never been there if spouses took the issue of submission seriously.
Nowadays, everyone wants to have their way because no one is willing to appear to be the weak one.
But submission calls for some maturity in realizing that it takes two to make a marriage work and transform a broken marriage.
It takes maturity to realize that the opinion of the other person counts just as much. Learn to put yourself in the shoes of your spouse instead of always assuming that you are right.
8. Husbands love your wives and do not be harsh with them (Colossians 3:19).
Someone observed that a woman that is loved as Christ loved the church will never have a problem submitting to their husband. It is the perfect cycle of love that God created.
The more a husband loves their wife, the more the wife submits and the more the wife submits to their husband, the more he loves her.
And the person to make sure this circle is not broken is the husband – for he is the head of the house just as Christ is the head of the church.
Husbands should always seek ways to love their wives and the yardstick for measuring this should be the kind of love Jesus shows the church.
Jesus didn't love the church because it deserved his love. He just loved the church unconditionally.
9. And now abide faith, hope, love, these three; but the greatest of these is love. 1 Corinthians 13

I Corinthians 13 is referred to as the love chapter. In this chapter, we are reminded of the important characteristics of love.
A good verse to summarize the entire chapter is verse 13 – faith hope and love are eternal but the greatest of the three is love.
Any marriage that places a premium on love will outlast and overcome anything. Love is the most important quality to have and every husband and wife must aspire to perfect their love.
10. And forgive us our sins, as we have forgiven those who sin against us (Mathew 6:12)
Asking for forgiveness is often not easy for most people – but even harder is forgiving when asked. But the Christian couple must always learn from Jesus Christ.
The relationship that Jesus has with the church is described in scripture as a marriage.
In the book of revelation, the church is referred to as his bride. Now, just think of the many imaginable things the church has done over the centuries.
Think of the way the church has allowed sin to enter the pews at will.
Think of the way the ministers have misused their positions to promote all kinds of sin. And yet, Christ has remained steadfast in his love for the church.
That should teach us to be more affectionate and forgiving to our spouses. And this simple truth can save many broken marriages.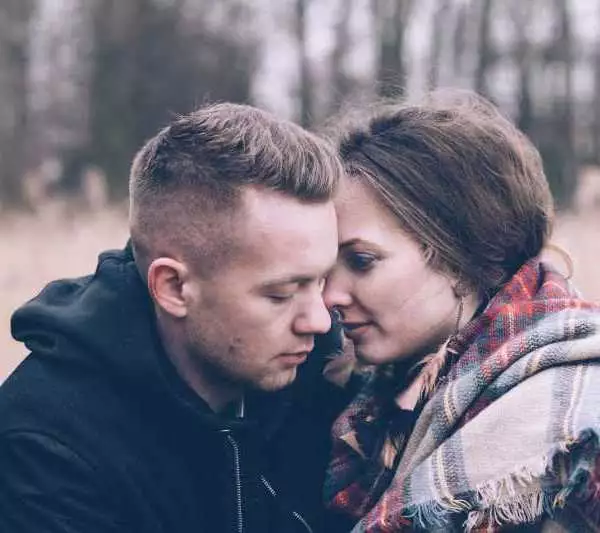 11. Then Peter came to Jesus and asked, "Lord, how many times shall I forgive…Up to seven times?" Jesus answered, "I tell you, not seven times, but seventy-seven times (Matthew 18:21-22).
It is not clear where Peter pulled figure 7 from. Maybe he reckoned that the grace period should be equal to the number of days in a week.
By Peter's standards, one would only forgive their spouse once a day.
Anyone who is married long enough knows that would never be enough. Jesus responded to Peter by saying that the number to forgive is higher than what he had in mind.
He needed to multiply it by a factor of 70. Jesus was trying to illustrate that you should forgive so many times that you lose count of it.
You shouldn't even be counting because that wouldn't count as forgiveness. Marriages that last long are those that always have room for forgiveness. This is how you transform a broken marriage.
Also Checkout: 35 Powerful Bible Verses to Heal A Broken Marriage.
12. He says, "Be still, and know that I am God; I will be exalted among the nations, I will be exalted in the earth." (Psalms 46:10).
When the going gets tough, the tough get going. That might be true in some situations but sometimes; the best way to fight is by not fighting.
When you get overwhelmed by the troubles that are threatening to break your marriage, just surrender it to God and let him take charge of the situation.
God will not fight for you if you are still fighting for yourself. He will not share his glory with anyone. You must be willing to let go and let God.
13. Therefore, I tell you, whatever you ask for in prayer, believe that you have received it, and it will be yours (Mark 11:24).
Faith is the missing ingredient in most unanswered prayers. If you inject some faith into your prayer, you will get the answer sooner than you expect.
There is no problem God can't fix. There is no person God can't change. But there is only one catch – as you pray for change, do it in faith.
James warns not to expect an answer from God if we are praying without an iota of faith (James 1:6-7).
Get your faith in place and the healing you desire for your broken marriage will become a reality.
 14. Plans fail for lack of counsel, but with many advisers, they succeed (Proverbs 15:22).
There is no such thing as being too experienced for counsel. Do not shy away from asking for counsel.
The only caveat is to only get counsel from Christians. Do not go for marriage therapy to a therapist who is not born again.
They will probably give you unbiblical counsel. But once you identify the right counsel and commit to heed the advice, your marriage will be saved.
15. "For I hate divorce, says the LORD the God of Israel, and covering one's garment with violence, says the LORD of hosts (Malachi 2:16).
Divorce is so commonplace in our society today that we have grown accustomed to it. Our permissive society has made it seem like a must-of-life.
But it wasn't like that from the beginning. Before you think of divorcing your spouse, remember God hates divorce. To transform a broken marriage both of you need to work together.
It might be convenient to run away from your marital problems but there is always a better way – with the help of God, you can still save your marriage. Divorce shouldn't even be an option.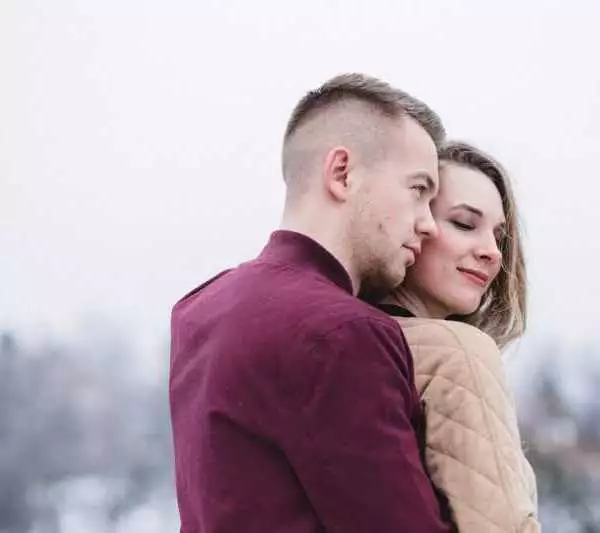 16. "Therefore, a man shall leave his father and mother and be joined to his wife, and they shall become one flesh." (Genesis 2:24)
If it was in God's original plan that a man left his father and mother in order to be attached to his wife for them to be one flesh, then it tells us something important.
While God does not mean that we forget our families totally, it is more of a foretelling of a reality that would be; they would become independent of external suggestions.
To be one flesh means they would think alike and do everything as a single person.
A couple must leave everything at the door when they come home every day and deal with each other as a single entity with love.
"The marriage vows were taken by two, don't leave the burden of good marriage on just one shoulder… it will break!" Faith Jackie IIo
17.  "And if a house is divided against itself, that house cannot stand." (Mark 3:25)
In order to progress, there must be understanding and this understanding births peace.
Two cannot walk together unless they agree on issues. (Amos 3:3)
Keep pride aside and work together to fix what is broken. Let understanding and love guide the couple, and they will transform a broken marriage notwithstanding.
There should be a strong working communication system between a husband and his wife, otherwise, things turn on their heads really quickly.
 18. "And the peace of God, which surpasses all understanding, will guard your hearts and minds through Christ Jesus." (Philippians 4:7)
The peace that we desire, if it is the peace that lasts, then it must be the peace of God.
No matter what treatments and therapies we apply in trying to solve altercations with our spouses, they can only take the troubles away for a while.
When we prayerfully key into the peace that comes from God, though we have turbulences in our relationships, we will find supernatural strength that keeps us while we walk through the storms.
 19. "The secret of the LORD is with those who fear Him, and he will show them His covenant." (Psalm 25:14)
The covenant of God is of peace and prosperity. That is exactly what we need in our lives and much more in our marriages.
The secret ways of God can turn anything into anything. Just as Jesus turned the boisterous winds into a calm sail in seconds, he can do the same in our lives.
We must forget all that we know about what the world has taught us concerning marriage and learn the secret ways of God that turn the wilderness into a fruitful vine.
God wants your marriage to prosper, but you need to know how to do things his own way first.
– Marriage God's Way can give more knowledge on the subject.
 21. "Look on my affliction and my pain, and forgive all my sins." (Psalm 25:18)
While we need to learn to forgive our spouses for their wrongs, we also need to learn to ask God to forgive our trespasses.
Forgiveness is the path to enjoying God's peace in our lives.
Transgression will always hinder what God wants to do in a man's life. It will hinder the healing that God is bringing upon a couple.
There is already a sacrifice for our sins, all we have to do is ask God to forgive us when we go astray either against our partner or against God.
Sin gives the devil the opportunity of bringing affliction and pain into our marriage.
Come to God in humility and make your way straight again when you go astray. This is what God wants.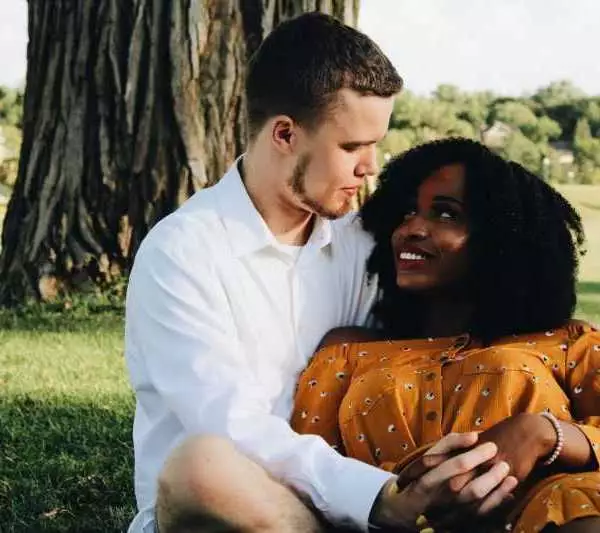 "So, I will restore to you the years that the swarming locust has eaten, The crawling locust, The consuming locust, And the chewing locust, My great army which I sent among you." (Joel 2:25)
The restoration of God brings all that we have lost back to us. The joy, happiness, and love that was lacking can be restored.
It is one of the things that make him God; the ability to restore.
No matter what has failed in your marriage, God is able and ready to restore, all we have to do is call his attention.
The beauty of the marriage can be restored, and it can be even more glorious than the former.
Also see the book: Rebuilding A Marriage Better Than New
Many things in our world today have long lost their purpose for existence. This is not the will of God.
When God creates a thing, he makes it on the authority that it establishes its original intention.
Marriage is an eternal mystery that God instituted. The fact that a 'marriage' defines the relationship between Christ and his Church, being his bride, shows the eternal opinion of God concerning the subject.
As such we must continue to cherish this sacred institution that God gave us according to his purpose and will. We can learn a lot more about marriage from people who have more experience than us.
No matter how broken things are, we can always search for the word of God on the steps to transform a broken marriage into a blissful one.
God is willing to fix your marriage if you would give him a chance.
A quote from unveiledwife.com says, "Life happens. Tears get shed. Hearts get broken. But God restores!"
Transform a broken Marriage Resources.
From Broken to Beautiful: 9 Secrets That Will Transform Your Marriage. by Sarah Jane Patton
The Seven Principles for Making Marriage Work: A Practical Guide from the Country's Foremost Relationship Expert.by John Gottman PhD