Does God want us to have financial prosperity?
Is it in God's will for every Christian to be in financial abundance?
Or do God ask every believer to neglect financial blessing and live a life of poverty?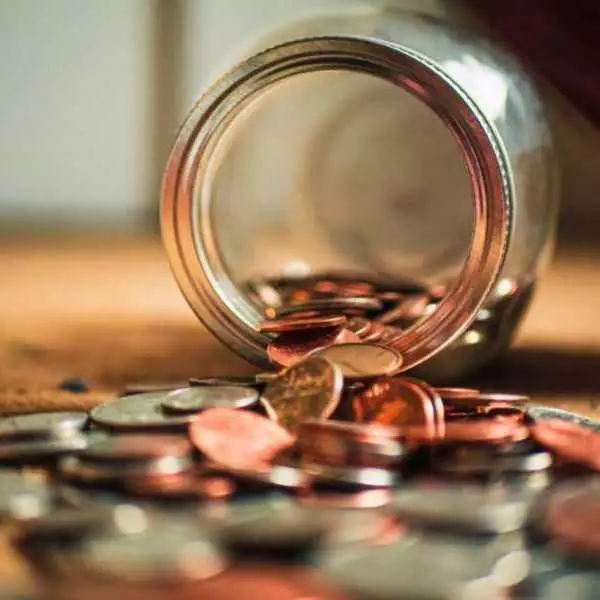 These beliefs are neither new nor unique to our modern culture. Jesus served on earth for three years and often spoke about money. In fact, there are over 2,300 verses in the Bible about money (more than heaven and hell combined).
Obviously, God cares about our financial situation. He cares about how we use our money, but he also cares about how we see it. This is our inner requirement for financial prosperity.
Financial Prosperity is neither true nor constructive.
The Bible does not condemn wealth, nor should we condemn it. We should never defend poverty as a path to righteousness.
The Bible is full of heroes of faith from all walks of life. God uses them according to their unique calling and purpose, not their account balance in the bank. Proverbs 22: 2 says: "The rich and the poor have one thing in common: God is the Creator of all."
The problem here is not poor or rich, but the attitude towards financial prosperity. The Lord takes care of that. Regardless of our worth, we all have a responsibility to be the kind and faithful stewards God has given us.
Remember, we will give an account of whatever God entrusted in our hands including wealth and prosperity.
The Bible is full of scriptures about financial wealth, and prosperity. If you are praying for a financial breakthrough, there's no better place to turn than to God's wisdom, spelled out in His Word.
Bible Verses about Wealth and Prosperity.
Here are powerful 25 Bible verses about wealth and prosperity you can meditate on daily to gain victory in your finances.
"I know what it is to be in need, and I know what it is to have plenty. I have learned the secret of being content in any and every situation, whether well fed or hungry, whether living in plenty or in want." Philippians 4:12
The Bible admonished us to learn to be happy, content, and grateful for what we have. God will not take us to the level of financial abundance if we are not grateful for our present situation.
2." Command those who are rich in this present age not to be haughty, nor to trust in uncertain riches but in the living God, who gives us richly all things to enjoy." 1 Timothy 6:17
So many believers tend to place too much emphasis on wealth and prosperity, rather than the Provider of wealth. Trust in material wealth has caused many to forget to have faith in God. Put your trust in God enjoy a life of financial abundance.
"A little that a righteous man has is better than the riches of many wicked." Psalm 37:16
God is so much interested in the prosperity of His children. However, we must understand that poverty, as long as it is not the result of laziness, is not something to be ashamed of. God will bring you to the level of financial prosperity if you keep to His will.
Also Related: Prayers for Financial Prosperity:15 Powerful Awesome.
"This Book of the Law shall not depart from your mouth, but you shall meditate in it day and night, that you may observe to do according to all that is written in it. For then you will make your way prosperous, and then you will have good success." Joshua 1:8
This verse admonished us to meditate in God's word. God is a respecter of the Covenant. He has given us everything we will ever need from creation. All the blessings He promised are conditional. We can only make our way prosperous if we understand His ways by meditating in His word.
The rich and the poor have this in common, the Lord is the maker of them all. Proverb 22: 2
Ultimately, God is in control. He will glorify himself through his children, whether in prosperity and wealth or poverty. Give Him thanks always no matter your level financially.
"But if anyone does not provide for his own, and especially for those of his household, he has denied the faith and is worse than an unbeliever." 1 Timothy 5:8
The scripture admonished us here to take financial responsibility. The biblical instructions here is to prioritize those who really need help, not those who are lazy. God is always happy when we lend to the poor.
"And my God shall supply all your need according to His riches in glory by Christ Jesus." Philippians 4:19
God promised to provide our basic needs, but He never promised to give all of us the luxuries we could want. We may not have all we desire, but God is faithful to meet our needs.
"Give, and it will be given to you: good measure, pressed down, shaken together, and running over will be put into your bosom. For with the same measure that you use, it will be measured back to you." Luke 6:38
Financial abundance is when you receive multiple folds more than what you give. If you give sparingly, you reap sparingly. Giving willingly with joy is acceptable to God as a sweet-smelling savor.
"Honor the Lord with your possessions, and with the first fruits of all your increase. So your barns will be filled with plenty, and your vats will overflow with new wine." Proverbs 3:9-10
This verse is teaching us to be faithful with our possessions. When you are faithful with the wealth you have, God will give you more.
"Every man shall give as he is able, according to the blessing of the Lord your God which He has given you."  Deuteronomy 16:17
Everyone cannot give the same amount, but everyone can give. This verse says, "Everyone will give as much as he can." Since some people might want to use this as an excuse for not giving, the Lord went on to suggest that giving should be based on your blessings from God.
"For the love of money is a root of all kinds of evil, for which some have strayed from the faith in their greediness, and pierced themselves through with many sorrows." 1 Timothy 6:10
Let us never forget that we bring nothing to this world. Nothing will accompany us to heaven when we die. We should always remember that the desire to get wealth can make a believer fall into temptation.
"And He said to them, "Take heed and beware of covetousness, for one's life does not consist in the abundance of the things he possesses." Luke 12:15
This verse admonished us to guard against longing for things we do not have. Covetousness can make a believer develop an insatiable desire for material wealth. But, material wealth is not the type of financial wealth and prosperity that God promised His children.
"The blessing of the Lord makes one rich, and He adds no sorrow with it."  Proverbs 10:22
When God blesses a man, He also gives satisfaction, joy, and peace, which amounts to overflowing blessings. Worldly riches bring a measure of anxiety, greed, pride, egotism, or burden. Our heavenly Father is able to give riches without sorrow.
"And God is able to make all grace abound toward you, that you, always having all sufficiency in all things, may have an abundance for every good work." 2 Corinthians 9:8
Our God is a generous God. Believers who give with a genuine heart understand that the source of their provision will not dry. Why? Their source is God Himself! God will reward us for giving to others as he has commanded
"Blessed is the man who trusts in the Lord, and whose hope is the Lord. For he shall be like a tree planted by the waters, Which spreads out its roots by the river, and will not fear when heat comes; but its leaf will be green, and will not be anxious in the year of drought, nor will cease from yielding fruit." Jeremiah 17:7-8
A blessed man not only trusts in the Lord, but his trust IS the Lord. That's another realm of trust in God. Another realm of trust that will not be anxious in a year of drought, nor cease to yield fruit!
"And you shall remember the Lord your God, for it is he who gives you power to get wealth, that He may establish His covenant which He swore to your fathers, as it is this day." Deuteronomy 8:18
No man can get wealth on his own. God, Himself is the one who gives the power to get wealth. This spiritual understanding is essential to acknowledge God's faithfulness in any circumstances we find ourselves.
"Do not overwork to be rich; because of your own understanding, cease!"
Many believers run behind wealth and get tired after several unsuccessful attempts to get rich. Because they forget this verse. Indeed, it is from the Fear of the LORD that financial prosperity comes.
"And so it was, because the midwives feared God, that He [a]provided households for them." Exodus 1:21.
Happy is the man who fears the LORD, who finds great pleasure in His Commandments. His seed will be mighty on earth, the generation of the upright is blessed. He has well-being and wealth in his house, and his righteousness endures forever. God only entrusts financial wealth and prosperity into the hands of those who fear Him
"The ark of the Lord remained in the house of Obed-Edom the Gittite three months. And the Lord blessed Obed-Edom and all his household." 2 Samuel 6:11
Als Related: The 21 Top Personal Finance Books for Christians.
When THE ALMIGHTY GOD is Favorable to a man, HE blesses him and his whole house, as was the case with Obed-Edom. Thus, the practice of righteousness brings a lasting blessing.
I have been young, and now am old, Yet I have not seen the righteous forsaken, Nor his descendants begging bread.
When the state of the soul prospers, all areas of life prosper equally. Once the blessing has been acquired, it is necessary to know how to keep it, and to make it fruitful by obedience to THE WORD OF GOD.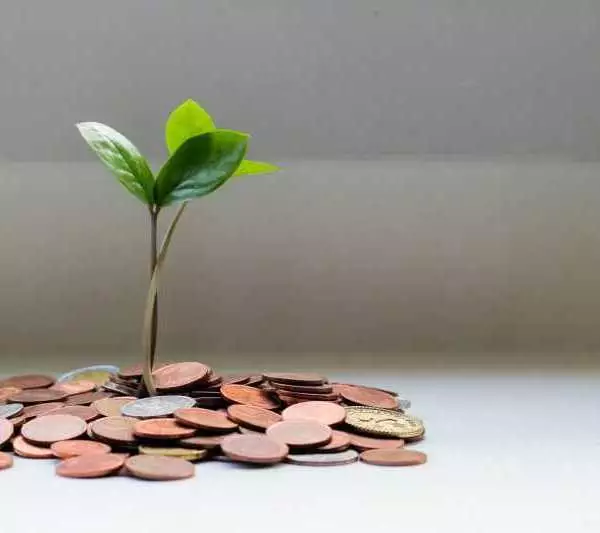 "Bring all the tithes into the storehouse, that there may be food in My house. And try Me now in this," Says the Lord of hosts, "If I will not open for you the windows of heaven And pour out for you such blessing. That there will not be room enough to receive it." Malachi 3:10
Many believers deceive GOD in tithes and offerings and then complain of having financial problems, sometimes despite their high incomes. This is because the Promise of the LORD to rebuke the devourer is not activated in their life.
THE LORD JESUS encourages us not to neglect the tithe.  Because, this is the secret of financial prosperity for anyone who follows the example of Abraham and Jacob in this area, in order to reap abundantly what he sows.
"My son, give attention to my words; Incline your ear to my sayings. Do not let them depart from your eyes; keep them in the midst of your heart." Proverbs 4: 20-21
Financial abundance comes from paying attention to the Words of the LORD. For what we see was not made of things visible. But everything was created by THE ONLY TRUE GOD who can do infinitely more than what we ask or think.
"Where there is no revelation, the people cast off restraint; but happy is he who keeps the law."  Proverbs 29:18
Focus on the vision, not the supply. Find out why God created you and what your calling is. Choose a career or a profession according to your calling and the gifts God has given you and not according to money.
Then follow your calling and your vision with all your heart and expect the provision to follow your vision.
"Where there is neither Greek nor Jew, circumcised nor uncircumcised, barbarian, Scythian, slave nor free, but Christ is all and in all." Colossians 3:11
Money can buy a house but not a home. He can buy a bed but not sleep. He can buy a clock but not time, He can buy a book but not knowledge. He can pay a doctor but not health. He can buy blood but not life. As you can see, money is not everything. It is written: CHRIST IS ALL AND IN ALL.
"A good man leaves an inheritance to his children's children, but the wealth of the sinner is stored up for the righteous." Proverbs 13:22
Plan to leave an inheritance for your children and your children's children. Implements a strategy to ensure income for the next generations so that they are not borrowers but lenders.
This is why God promised His children financial prosperity.
In conclusion
Your financial prosperity depends on your conduct before THE LORD. Do His Holy Will and you will prosper, you and your house.
Do you want to know what God says about financial wealth and prosperity? Check out these books to learn how to enter into the dimension of financial prosperity that God intended for His people.
Biblical Keys to Financial Prosperity
Understanding Financial Prosperity
The Four Spiritual Laws of Prosperity: A Simple Guide to Unlimited Abundance
Stand and be in prayer for financial abundance, and believe God for the increase and victory you need in your finances today!