Encouraging Bible verses will give you the inspiration and strength that you will need as you face life daily problems.
The Bible is more than a collection of old stories and rules. It is life-changing.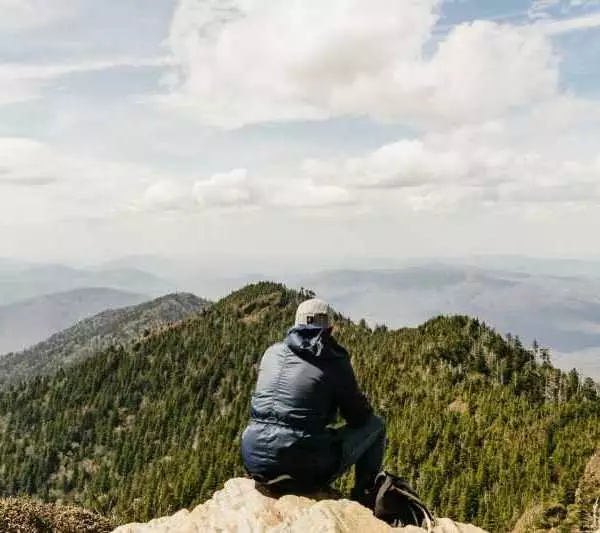 Don't take my word for it, here are 75 encouraging Bible verses that will not only change the way you see the Bible, but they will also change your life.
All scripture quotations are taken from the New Living Translation.
1) Righteous guys don't finish last, they win.
'The way of the righteous is like the first gleam of dawn, which shines ever brighter until the full light of day.' Proverbs 4:18
2) Never futile.
'The rain and snow come down from the heavens and stay on the ground to water the earth. They cause the grain to grow, producing seed for the farmer and bread for the hungry.
It is the same with my word. I send it out, and it always produces fruit. It will accomplish all I want it to, and it will prosper everywhere I send it.' Isaiah 55:10-11
3) A call.
'Turn away from evil and do good. Search for peace, and work to maintain it.' Psalms 34:14
4) To know is to love.
'But anyone who does not love does not know God, for God is love.' 1 John 4:8
5) Suffering will end.
'Yet what we suffer now is nothing compared to the glory he will reveal to us later.' Romans 8:18
6) Choose to be kind.
'Instead, be kind to each other, tender-hearted, forgiving one another, just as God through Christ has forgiven you.' Ephesians 4:32
7) Hey, you. Chill.
'The Lord himself will fight for you. Just stay calm."' Exodus 14:14
8) Don't let the bad guys win.
'Don't let evil conquer you, but conquer evil by doing good.' Romans 12:21
9) What love is?
'Love is patient and kind. Love is not jealous or boastful or proud or rude. It does not demand its own way. It is not irritable, and it keeps no record of being wronged.
does not rejoice about injustice but rejoices whenever the truth wins out. Love never gives up, never loses faith, is always hopeful, and endures through every circumstance.'1 Corinthians 13:4-7
Also Related: Top 55 Proven Bible Verses to Strengthen Your Faith.
10) The courage command.
'This is my command—be strong and courageous! Do not be afraid or discouraged. For the Lord, your God is with you wherever you go."' Joshua 1:9
11) You don't get it now, but you will.
'Jesus replied, "You don't understand now what I am doing, but someday you will."' John 13:7
12) Let it go.
'So humble yourselves under the mighty power of God, and at the right time he will lift you up in honor. Give all your worries and cares to God, for he cares about you.'1 Peter 5:6-7
13) How to learn.
'To learn, you must love discipline; it is stupid to hate correction.' Proverbs 12:1 
14) Don't be a fool.
'Control your temper, for anger labels you a fool.' Ecclesiastes 7:9
15) Let Him heal you.
'He heals the brokenhearted and bandages their wounds.' Psalms 147:3
16) Don't lose faith.
'Be on guard. Stand firm in the faith. Be courageous. Be strong.'1 Corinthians 16:13.
17) Yes, you can.
'For I can do everything through Christ, who gives me strength.' Philippians 4:13
18) You are held.
'For I hold you by your right hand— I, the Lord your God. And I say to you, 'Don't be afraid. I am here to help you.' Isaiah 41:13
19) Something needs to die.
'So put to death the sinful, earthly things lurking within you. Have nothing to do with sexual immorality, impurity, lust, and evil desires. Don't be greedy, for a greedy person is an idolater, worshiping the things of this world.' Colossians 3:5
20) Equal opportunity.
'The poor and the oppressor have this in common— the Lord gives sight to the eyes of both.' Proverbs 29:13
21) Build your plans around His.
'You can make many plans, but the Lord's purpose will prevail.' Proverbs 19:21
22) Choose peace.
'A peaceful heart leads to a healthy body; jealousy is like cancer in the bones.' Proverbs 14:30
23) Don't be greedy.
'Then he said, "Beware! Guard against every kind of greed. Life is not measured by how much you own."' Luke 12:15
24) Work, but rest.
'It is useless for you to work so hard from early morning until late at night, anxiously working for food to eat; for God gives rest to his loved ones.' Psalms 127:2
25) Stay joyful.
'Even though the fig trees have no blossoms, and there are no grapes on the vines; even though the olive crop fails, and the fields lie empty and barren; though the flocks die in the fields, and the cattle barns are empty, yet I will rejoice in the Lord! I will be joyful in the God of my salvation!' Habakkuk 3:17-18
26) Watch your heart.
'But the words you speak come from the heart—that's what defiles you.' Matthew 15:18
27) Found in Him.
'For everything comes from him and exists by his power and is intended for his glory. All glory to him forever! Amen.' Romans 11:36
28) Bold as a lion.
'The wicked run away when no one is chasing them, but the godly are as bold as lions.' Proverbs 28:1
29) Don't get in trouble.
'The trustworthy person will get a rich reward, but a person who wants quick riches will get into trouble.' Proverbs 28:20
Also Related: 51 Awesome Bible Verses About God's Love.
30) Godly is cool.
'The godly hate lies; the wicked cause shame and disgrace.' Proverbs 13:5
31) Tell God all about it.
'He went on a little farther and bowed with his face to the ground, praying, "My Father! If it is possible, let this cup of suffering be taken away from me. Yet I want your will to be done, not mine."' Matthew 26:39
32) Life's truly short.
'Teach us to realize the brevity of life, so that we may grow in wisdom.' Psalms 90:12
33) You're unstoppable.
'The Spirit of God, who raised Jesus from the dead, lives in you. And just as God raised Christ Jesus from the dead, he will give life to your mortal bodies by this same Spirit living within you.' Romans 8:11
34) Win by faith.
'For every child of God defeats this evil world, and we achieve this victory through our faith.'1 John 5:4
35) You've got greatness on the inside.
'But you belong to God, my dear children. You have already won a victory over those people because the Spirit who lives in you is greater than the spirit who lives in the world.'1 John 4:4
36) Set the pace.
'Don't copy the behavior and customs of this world, but let God transform you into a new person by changing the way you think. Then you will learn to know God's will for you, which is good and pleasing and perfect.' Romans 12:2
37) You are protected.
'The Lord keeps you from all harm and watches over your life. The Lord keeps watch over you as you come and go, both now and forever.' Psalms 121:7-8
38) Do it for the Lord.
'Work willingly at whatever you do, as though you were working for the Lord rather than for people. Remember that the Lord will give you an inheritance as your reward and that the Master you are serving is Christ.' Colossians 3:23-24
39) It ain't worth it.
'And what do you benefit if you gain the whole world but lose your own soul?' Mark 8:36
40) You are loved.
'"For this is how God loved the world: He gave his one and only Son so that everyone who believes in him will not perish but have eternal life.' John 3:16
41) Pray.
'Then if my people who are called by my name will humble themselves and pray and seek my face and turn from their wicked ways, I will hear from heaven and will forgive their sins and restore their land.' 2 Chronicles 7:14
42) Time for a change.
'Now repent of your sins and turn to God, so that your sins may be wiped away.' Acts of the Apostles 3:19
43) Anchored in hope.
'Rejoice in our confident hope. Be patient in trouble, and keep on praying.' Romans 12:12
44) Life or Death, you get to choose.
'The tongue can bring death or life; those who love to talk will reap the consequences.' Proverbs 18:21
45) It's that simple.
'For it is by believing in your heart that you are made right with God, and it is by openly declaring your faith that you are saved.' Romans 10:10
46) His will, not yours.
'How do you know what your life will be like tomorrow? Your life is like the morning fog—it's here a little while, then it's gone. What you ought to say is, "If the Lord wants us to, we will live and do this or that." James 4:14-15
47) Safety and rest.
'Those who live in the shelter of the Most High will find rest in the shadow of the Almighty.' Psalms 91:1
48) Angels on assignment.
'For he will order his angels to protect you wherever you go. They will hold you up with their hands so you won't even hurt your foot on a stone.' Psalms 91:11-12
49) It's always a good day to be happy.
'This is the day the Lord has made. We will rejoice and be glad in it.' Psalms 118:24
Also Related: 13 Amazing Benefits of Drawing near to God.
50) Talk the talk, walk the walk.
'But don't just listen to God's word. You must do what it says. Otherwise, you are only fooling yourselves. For if you listen to the word and don't obey, it is like glancing at your face in a mirror. You see yourself, walk away, and forget what you look like.' James 1:22-24
51) Ask, don't be afraid.
'If you need wisdom, ask our generous God, and he will give it to you. He will not rebuke you for asking.' James 1:5
52) Completely forgiven.
'You were dead because of your sins and because your sinful nature was not yet cut away. Then God made you alive with Christ, for he forgave all our sins.' Colossians 2:13
53) Let love lead.
'I pray that your love will overflow more and more and that you will keep on growing in knowledge and understanding.' Philippians 1:9
54) Other believers need your prayers too.
'Pray in the Spirit at all times and on every occasion. Stay alert and be persistent in your prayers for all believers everywhere.' Ephesians 6:18
55) Be light.
'For once you were full of darkness, but now you have light from the Lord. So live as people of light!' Ephesians 5:8
56) Build up, don't tear down.
'Don't use foul or abusive language. Let everything you say be good and helpful so that your words will be an encouragement to those who hear them.' Ephesians 4:29
57) Don't pass the buck.
'For we are each responsible for our own conduct.' Galatians 6:5
58) It all comes down to love.
'For the whole law can be summed up in this one command: "Love your neighbor as yourself." Galatians 5:14
59) Boundaries.
'For you have been called to live in freedom, my brothers and sisters. But don't use your freedom to satisfy your sinful nature. Instead, use your freedom to serve one another in love.' Galatians 5:13
60) Follow.
'Since we are living by the Spirit, let us follow the Spirit's leading in every part of our lives.' Galatians 5:25
61) Here all the time.
'For the mountains may move and the hills disappear, but even then my faithful love for you will remain. My covenant of blessing will never be broken," says the Lord, who has mercy on you.' Isaiah 54:10
62) Always good.
'For I know the plans I have for you," says the Lord. "They are plans for good and not for disaster, to give you a future and a hope.' Jeremiah 29:11
63) Love is an action word.
'We know what real love is because Jesus gave up his life for us. So we also ought to give up our lives for our brothers and sisters.' 1 John 3:16
64) Peace.
'"I am leaving you with a gift—peace of mind and heart. And the peace I give is a gift the world cannot give. So don't be troubled or afraid.' John 14:27
65) You're God's child.
'See how very much our Father loves us, for he calls us his children, and that is what we are! But the people who belong to this world don't recognize that we are God's children because they don't know him.'1 John 3:1
66) Sing, there's always a reason.
'But as for me, I will sing about your power. Each morning I will sing with joy about your unfailing love. For you have been my refuge, a place of safety when I am in distress.' Psalms 59:16
67) Don't let worry steal your joy.
'"So don't worry about these things, saying, 'What will we eat? What will we drink? What will we wear?' Matthew 6:31
68) Faith is the title deed.
'Faith shows the reality of what we hope for; it is the evidence of things we cannot see. Through their faith, the people in days of old earned a good reputation.' Hebrews 11:1-2
69) The greatest.
'Three things will last forever—faith, hope, and love—and the greatest of these is love.' 1 Corinthians 13:13
70) The best kind of fruit.
'But the Holy Spirit produces this kind of fruit in our lives: love, joy, peace, patience, kindness, goodness, faithfulness, gentleness, and self-control. There is no law against these things!' Galatians 5:22-23
72) Beyond evil.
'This is the message we heard from Jesus and now declare to you: God is light, and there is no darkness in him at all. '1 John 1:5
73) In God we trust.
'Trust in the Lord with all your heart; do not depend on your own understanding. Seek his will in all you do, and he will show you which path to take.' Proverbs 3:5-6
74) Use money, don't love it.
'For the love of money is the root of all kinds of evil. And some people, craving money, have wandered from the true faith and pierced themselves with many sorrows.'1 Timothy 6:10
75) The purpose of Scripture.
'All Scripture is inspired by God and is useful to teach us what is true and to make us realize what is wrong in our lives. It corrects us when we are wrong and teaches us to do what is right.' 2 Timothy 3:16
Encouraging Christian Quotes.
"The Christian life is not a constant high. I have my moments of deep discouragement. I have to go to God in prayer with tears in my eyes, and say, 'O God, forgive me,' or 'Help me.'" –Billy Graham
"Remember who you are. Don't compromise for anyone, for any reason. You are a child of the Almighty God. Live that truth." –Lysa Terkeurst
"If you can't fly, then run, If you can't run, then walk, If you can't walk, then crawl, but whatever you do, you have to keep moving forward." –Martin Luther King Jr.
"Our greatest fear should not be of failure but of succeeding at things in life that don't really matter." –Francis Chan
"If God is your partner, make your plans BIG!" –D.L. Moody
"You are the only Bible some unbelievers will ever read." –John MacArthur
"We gain strength and courage, and confidence by each experience in which we really stop to look fear in the face…we must do that which we think we cannot."  –Eleanor Roosevelt
"The best thing about the future is that it comes only one day at a time." –Abraham Lincoln
"Your potential is the sum of all the possibilities God has for your life." –Charles Stanley
"The best and most beautiful things in this world cannot be seen or even heard, but must be felt with the heart." –Helen Keller
"We are all faced with a series of great opportunities brilliantly disguised as impossible situations." –Chuck Swindoll
"Be faithful in small things because it is in them that your strength lies." –Mother Teresa
"The greater your knowledge of the goodness and grace of God on your life, the more likely you are to praise Him in the storm." –Matt Chandler
"Continuous effort — not strength nor intelligence — is the key to unlocking our potential." –Winston Churchill
"God is most glorified in us when we are most satisfied in Him" –John Piper
"Life is wasted if we do not grasp the glory of the cross, cherish it for the treasure that it is, and cleave to it as the highest price of every pleasure and the deepest comfort in every pain. What was once foolishness to us—a crucified God—must become our wisdom and our power and our only boast in this world." –John Piper
"God loves each of us as if there were only one of us" –Augustine
"God never said that the journey would be easy, but He did say that the arrival would be worthwhile" –Max Lucado
"God's work done in God's way will never lack God's supplies." –Hudson Taylor
"God will meet you where you are in order to take you where He wants you to go."  –Tony Evans