Bible verses about blessings have been used to encourage individuals to put their trust in God and be grateful for the many blessings he has given…
When we talk about the blessings of the Lord, we refer to the goodness of God and His outpouring of favor upon our lives.
Being "blessed" means having God's consistent supply and supernatural power working in our lives.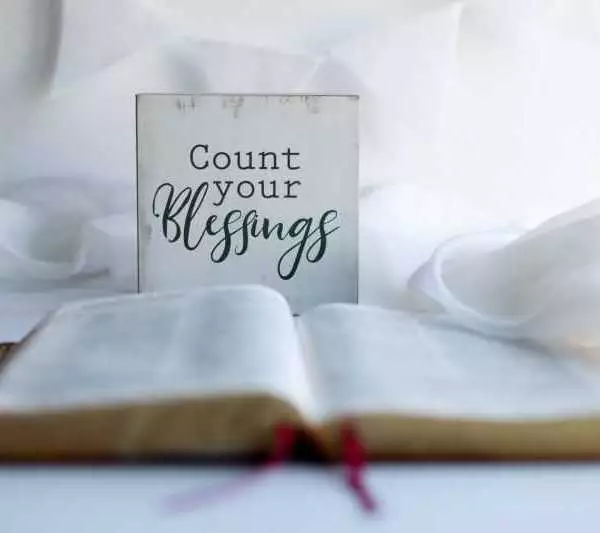 Everything we do prospers when we are living in the blessings of God.
God's blessing is seen in every aspect of our lives – our health, relationships, work, and family. Our God is a God of blessing, He is a generous God.
The word of God holds the strategies to live a blessed life on a daily basis. Here are 51 powerful Bible verses that tell us about the boundless blessings of our Saviour Jesus Christ.
Genesis 12:2
And I will make of thee a great nation, and I will bless thee, and make thy name great; thou shalt be a blessing.                                                                                                              
Genesis 22:17
That in blessing I will bless thee, and in multiplying I will multiply thy seed as the stars of the heaven, and as the sand which is upon the seashore; and thy seed shall possess the gate of his enemies.
Exodus 15:26 KJV
And said, If thou wilt diligently hearken to the voice of the Lord thy God, and wilt do that which is right in his sight, and wilt give ear to his commandments and keep all his statutes, I will put none of these diseases upon thee, which I have brought upon the Egyptians: for I am the Lord that healeth thee.
Exodus 23:25
And ye shall serve the Lord your God, and he shall bless thy bread, and thy water; and I will take sickness away from the midst of thee.                                                
Leviticus 26:3-4
If ye walk in my statutes, and keep my commandments, and do them; Then I will give you rain in due season, and the land shall yield her increase, and the trees of the field shall yield their fruit.
Numbers 6:24-26
The Lord bless thee and keep thee: The Lord make his face shine upon thee, and be gracious unto thee: The Lord lift up his countenance upon thee and give thee peace.
Deuteronomy 7:13
And he will love thee, and bless thee, and multiply thee: he will also bless the fruit of thy womb, and the fruit of thy land, thy corn, and thy wine, and thine oil, the increase of thy kine, and the flocks of thy sheep, in the land which he sware unto thy fathers to give thee.
Deuteronomy 15:6
For the Lord thy God blesseth thee, as he promised thee: and thou shalt lend unto many nations, but thou shalt not borrow;and thou shalt reign over many nations, but they shall not reign over thee.
Also Related: 35 Bible Verses about Faith in Hard Times.
Deuteronomy 28:1-6
And it shall come to pass, if thou shalt hearken diligently unto the voice of the Lord thy God, to observe and to do all his commandments which I command thee this day, that the Lord thy God will set thee on high above all nations of the earth: and all these blessings shall come on thee, and overtake thee if thou shalt hearken unto the voice of the Lord thy God.
Blessed shalt thou be in the city, and blessed shalt thou be in the field. Shall be the fruit of thy body, and the fruit of thy ground, and the fruit of thy cattle, the increase of thy kine, and the flocks of thy sheep. 
Blessed shall be thy basket and thy store. Shalt thou be when thou comest in, and blessed shalt thou be when thou goest out.                                           
Deuteronomy 28:8 KJV
The Lord shall command the blessing upon thee in thy storehouses, and in all that thou settest thine hand unto, and he shall bless thee in the land which the Lord thy God giveth thee.
Deuteronomy 30:16
In that, I command thee this day to love the Lord thy God, to walk in his ways, and to keep his commandments and his statutes and his judgments, that thou mayest live and multiply: and the Lord thy God shall bless thee in the land whither thou goest to possess it.
Joshua 1:8
This book of the law shall not depart out of thy mouth; but thou shalt meditate therein day and night, that thou mayest observe to do according to all that is written therein: for then thou shalt make thy way prosperous, and then thou shalt have good success.
1 Kings 2:3
And keep the charge of the Lord thy God, to walk in his ways, to keep his statutes, and his commandments, and his judgments, and his testimonies, as it is written in the law of Moses, that thou mayest prosper in all that thou doest, and whithersoever thou turnest thyself.
Psalm 1:1-3
Blessed is the man that walketh not in the counsel of the ungodly, nor standeth in the way of sinners, nor sitteth in the seat of the scornful. But his delight is in the law of the Lord, and in his law doth he meditate day and night. 
And he shall be like a tree planted by the rivers of water, that bringeth forth his fruit in his season; his leaf also shall not wither, and whatsoever he doeth shall prosper.
Psalm 3:8 KJV
Salvation belongeth unto the Lord: thy blessing is upon thy people.
Psalm 5:12
For thou, Lord, wilt bless the righteous; with favor wilt thou compass him as with a shield.
Psalms 24:5
He shall receive the blessing from the LORD, and righteousness from the God of his salvation.
Psalm 29:11
The Lord will give strength unto his people; the Lord will bless his people with peace.
Psalm 31:19
Oh, how great is thy goodness, which thou hast laid up for them that fear thee; which thou hast wrought for them that trust in thee before the sons of men!
Psalm 32:1
Blessed is he whose transgression is forgiven, whose sin is covered.
Psalm 33:12
Blessed is the nation whose God is the Lord; and the people whom he hath chosen for his own inheritance.
Psalm 34:8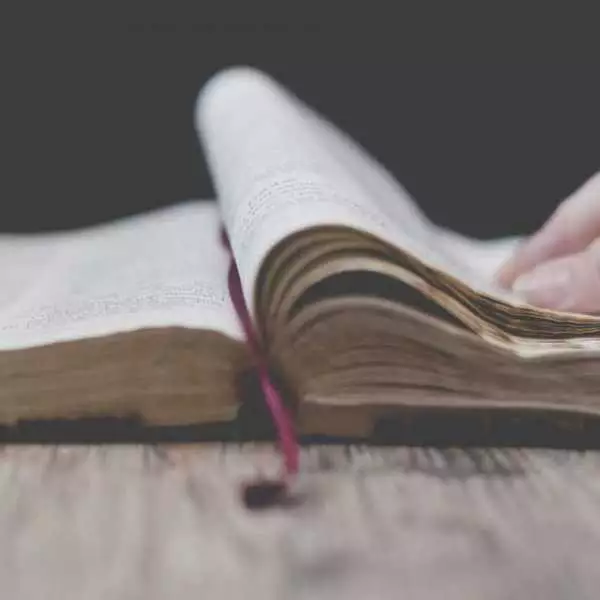 O taste and see that the Lord is good: blessed is the man that trusteth in him.
Psalm 67:7
God shall bless us, and all the ends of the earth shall fear him.
Psalm 84:5
Blessed is the man whose strength is in thee; in whose heart are the ways of them.
Psalm 84:11
For the Lord God is a sun and shield: the Lord will give grace and glory: no good thing will he withhold from them that walk uprightly.
Psalm 90:17
And let the beauty of the Lord our God be upon us: and establish thou the work of our hands upon us; yea, the work of our hands establish thou it.
Psalm 119:2
Blessed are they that keep his testimonies, and that seek him with the whole heart.
Psalm 145:16
Thou openest Thine hand and satisfiest the desire of every living thing.
Psalm 147:13
For he hath strengthened the bars of thy gates; he hath blessed thy children within thee.
Psalm 149:4
For the Lord taketh pleasure in his people: he will beautify the meek with salvation.
Proverbs 10:6
Blessings are upon the head of the just: but violence covert the mouth of the wicked.
Proverbs 10:22
The blessing of the LORD, it maketh rich, and he addeth no sorrow with it
Proverbs 11:11
By the blessing of the upright, the city is exalted: but it is overthrown by the mouth of the wicked.
Ecclesiastes 5:19 KJV
Every man also to whom God hath given riches and wealth, and hath given him power to eat thereof, and to take his portion, and to rejoice in his labour; this is the gift of God.
Isaiah 1:19 KJV
If ye be willing and obedient, ye shall eat the good of the land.
Isaiah 41:10
 Fear thou not; for I am with thee: be not dismayed; for I am thy God: I will strengthen thee; yea, I will help thee; yea, I will uphold thee with the right hand of my righteousness.
Jeremiah 17: 7-8
Blessed is the man that trusteth in the Lord, and whose hope the Lord is. For He shall be as a tree planted by the waters, and that spreadeth out her roots by the river, and shall not see when heat cometh, but her leaf shall be green; and shall not be careful in the year of drought, neither shall cease from yielding fruit.
Jeremiah 29:11
For I know the thoughts that I think toward you, saith the Lord, thoughts of peace, and not of evil, to give you an expected end.
Ezekiel 34:26
And I will make them and the places round about my hill a blessing, and I will cause the shower to come down in his season; there shall be showers of blessing.
Joel 2:26
And ye shall eat in plenty, and be satisfied, and praise the name of the Lord your God, that hath dealt wondrously with you: and my people shall never be ashamed.
Habakkuk 3:19
The Lord God is my strength, and he will make my feet like hinds' feet, and he will make me to walk upon mine high places.
Matthew 5:8
Blessed are the pure in heart: for they shall see God.
Matthew 6:30-33
Wherefore, if God so clothe the grass of the field, which today is, and tomorrow is cast into the oven, shall he not much more clothe]you, O ye of little faith?
Therefore take no thought, saying, What shall we eat? or, What shall we drink? Or, Wherewithal shall we be clothed?
For after all these things do the Gentiles seek: for your heavenly Father knoweth that ye have need of all these things. But seek ye first the kingdom of God, and his righteousness, and all these things shall be added unto you.
Luke 6:22
Blessed are ye, when men shall hate you, and when they shall separate you from their company, and shall reproach you, and cast out your name as evil, for the Son of man's sake.
2 Corinthians 9:8
And God is able to make all grace abound toward you; that ye, always having all sufficiency in all things, may abound to every good work.
Ephesians 1:3
Blessed be the God and Father of our Lord Jesus Christ, who hath blessed us with all spiritual blessings in heavenly places in Christ.
Philippians 4:19
But my God shall supply all your need according to his riches in glory by Christ Jesus.
John 1:16
 And of his fulness have all we received, and grace for grace.
James 1:17
 Every good gift and every perfect gift is from above and cometh down from the Father of lights, with whom is no variableness, neither shadow of turning.
James 1:25
But whoso looketh into the perfect law of liberty, and continueth therein, he being not a forgetful hearer, but a doer of the work, this man shall be blessed in his deed.
Beloved, I wish above all things that thou mayest prosper and be in health, even as thy soul prospereth.
Conclusion                                                                  
God's blessing is accessible to all that come to Him and trust in Him. He invites all to partake in His eternal blessing plan.
When we love God and walk in His ways, He multiplies our blessings. Whatever we do in our lives is blessed because we desire to please God.
In uncertain times such as these, it pays to trust in the Lord.