Powerful short prayers can move mountains.
Anyone that made a significant impact in their lifetime was a person that was committed to prayer.
As someone observed, when you work, you work but when you pray, God works.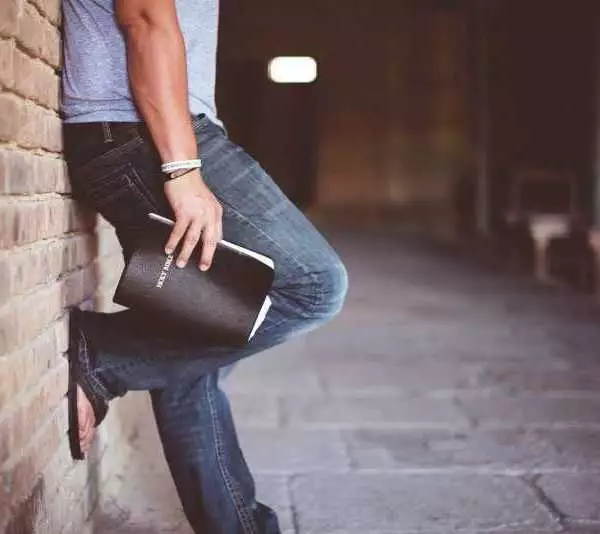 Every Christian must, therefore, be committed to prayer. And do not be scared at the thought of prayer because of the misinformed notion that each prayer session needs to last for hours.
In fact, Jesus once rebuked the Pharisees because they loved making long prayers. It is not the length of the prayer that makes it effective.
A short prayer that is made with understanding and insight will yield tremendous results.
Here are 25 powerful short prayers to pray during hard times that will change your life and situation.
Needy people
Father, you are the one that provides for the birds of the air and clothes the lily of the valley.
Even without toil, they are well catered for. And you remind us in your word that we are worth more than the lilies or the birds.
I pray that will provide for all my friends who are struggling with various needs. I pray that you will clothe, feed, and house them. In Jesus's name I, Amen.
Rebellious Children
Father in heaven, thank you for the gift of children. Even though the devil might try to misguide and pervert them, they are still a blessing from the Lord.
Your word says that your blessing will make you rich without adding any sorrow.
My children will not add sorrow to my life again. They will only add laughter and joy. So shall it be? In Jesus's name, I pray, Amen.
Loneliness
Dear Lord, I am going through a season of loneliness. None of my friends and family seems to get me.
It feels like being all alone on a deserted and scary island. But I take comfort in the fact that you are always with me.
May you help me to stay strong and may I not lose my mind as I go through this phase. May this season make me better and not bitter, In Jesus's name, Amen.
Heavy heart
Father in heaven, I lay down all the burdens that are weighing on my heart. I respond to your invite of casting all my cares to you for your care for me.
I have carried my burdens in ignorance but now I chose to lay all of them at your feet. Pray that will find rest and comfort.
I pray that you will heal my heart and give me a fresh start, In Jesus's name, I pray, Amen.
Also Related: 7 Prayers for Guidance and Protection
Crushed spirit
Lord, my spirit is crushed and broken. I don't know what to do about it except turn to you in prayer. I know you can heal my broken heart.
You came as the anointed one of God to heal and bind up the broken-hearted. I could really use your healing touch today. Heal and bind up my broken spirit, Amen
Demonic attack
Lord, I thank you for doing down into Hades and taking the keys of dominion and authority. And I thank you that you handed those keys to the church.
With this understanding, I take authority against every demonic attack in my life, family, marriage, and anyone connected to me.
I declare total freedom from demonic activity now. In Jesus's name, I believe and pray, Amen.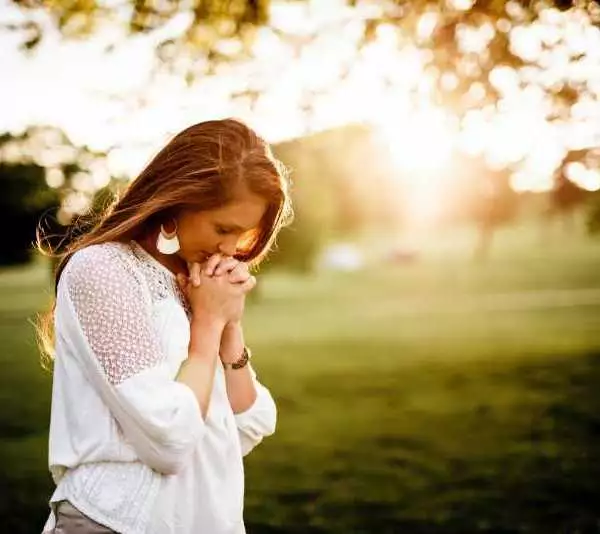 Rejection
Father in heaven, I approach your throne of grace with a boldness that I might obtain mercy concerning the bondage of rejection.
I feel rejected in my family, in my circles, in my career, and in almost everything I do.
Your word tells me that I will be blessed as I go and blessed as I go out. That shall be my portion from today. No more rejection. In the mighty name of Jesus, I pray, Amen.
Powerful Short Prayers for the Body
Tongue
Dear Lord, I thank you for the power you have placed in my tongue. Your word tells me that the power of life and death resides in the tongue. But there are many times I have used this power against me by speaking things that are contrary to your word.
Forgive me, father. I now pray that you will help me to only speak what is good and right. May my speech be always seasoned with salt. In Jesus's name, I pray, Amen.
Sickness
Dear Father in heaven, I know it is your will for me to enjoy good health. And yet my body is broken from sickness and injury. The devil seems to be having a field day. But I come to you in the prayer of faith.
I rebuke the spirit of infirmity and declare that I am healed by the stripes of Jesus. I speak the words of prophet Nahum that affliction will not rise a second time. In Jesus's name, I pray, Amen.
Strength
Father, my strength is failing. My knees are weak. But in moments of weakness, you are my strength. You promised in your word to renew my strength like an eagle.
That I may never faint or grow weary even though I run through life. I confess and claim that promise now. And I receive supernatural strength. In Jesus's name, I pray, Amen.
Doubt
Dear God, I have reached the end of my rope. I am at an emotional breaking point. I feel lost, hopeless, and disturbed. Have tried everything I know but nothing seems to be working in my favor.
This is me surrendering everything to you for help. If you do not help me, then no one else can. But I believe you will come through for me. Thank you, Lord Jesus. Amen.
Hope
Father, this situation seems so hopeless. I really want to hold on to my faith but my strength is failing. Please strengthen my inner man.
Help me to believe in your word and your name again. Let the hope and genuine faith be restored. Let your blessed hope guard my heart and spirit in Christ Jesus, Amen.
Trust in God
Father God, I ask for your help in putting my trust in you. I often trust in my own ability, strengths, and connections. But I realize how futile that is.
You remind me in your word that anyone that puts his trust in man is cursed. I don't want to be cursed.
I want to put my trust in you for in so doing, I will never be put to shame. Help me to always trust you even when it is not easy to do so, Amen.
Also Related: 10 Steps For A More Powerful Prayer Life.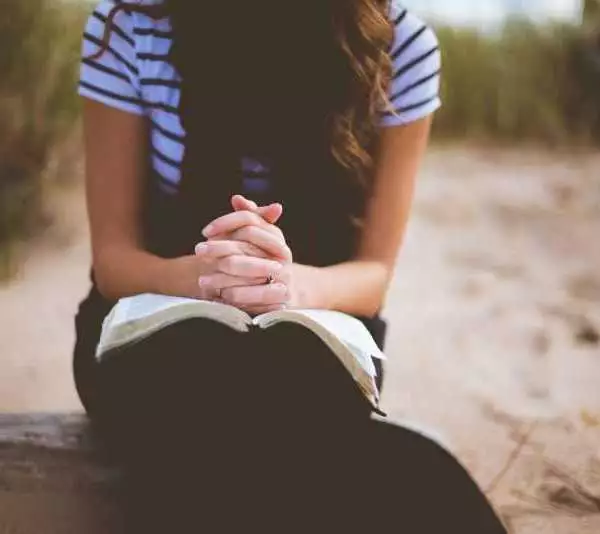 Bad news
Father in heaven, your word tells me that the righteous man is not afraid of evil tidings. His heart is steadfast in trusting in the Lord.
I claim that the Bible promises now. Even though I have just received some bad news, my heart will remain steadfast and I will maintain my trust in the Lord. And As I do so, I believe that all things will work out for me good. Amen.
Hard place
Father in heaven, I am overwhelmed with the feeling of being between a rock and a hard place. Trouble has engulfed me as it did to Job.
But just like you restored job, I believe you can also get me out of this hard place. I know you can do all things and your purposes cannot be thwarted. Thank you in advance for your help, Amen.
Worry
Father, anxiety, and worry have taken over me. But I know this is not your will. Forgive me for focusing on my problems rather than on your providence.
I receive grace and wisdom for dealing with this situation and I refuse to worry anymore.
I destroy the bondage of anxiety and I start walking in faith, In Jesus mighty name, Amen
Powerful Short Prayers for Providence and Divine Direction
Spiritual blindness
Father, may you open the eyes of my understanding, just as you did for the church in Ephesus. May I see your real purpose in everything that I go through today?
I May not make any decisions based on my myopic insight but rather based on knowledge of what you are trying to accomplish in me. Thank you in advance, Amen.
Obstacles
Dear Lord Jesus, obstacles never stopped you from attaining your purpose. And I look to you not only for inspiration but also for help.
May you help me to surmount every obstacle that the devil may put in my way.
May the obstacles not be a hindrance to my blessing but rather a stepping stone into my destiny. Thank you, Lord. Amen.
Murmuring
Father in heaven, may you forgive me for the many times I have murmured and complained about how things are in my life.
I realize that complaining doesn't help and I understand that murmuring is what disqualified the Israelites from stepping into the Promised Land.
Forgive me for murmuring and deliver me from that bad spirit. In Jesus's name, Amen.
Confusion
Lord, I am practically at crossroads. I don't know which way to go. It seems like every choice will land me in a worse place. And yet I know you have a way out for me. You know what is best for me.
And I come to you for help. Please order my steps for you to tell me in your word that you order the steps of the righteous. In Jesus's name, I pray, Amen.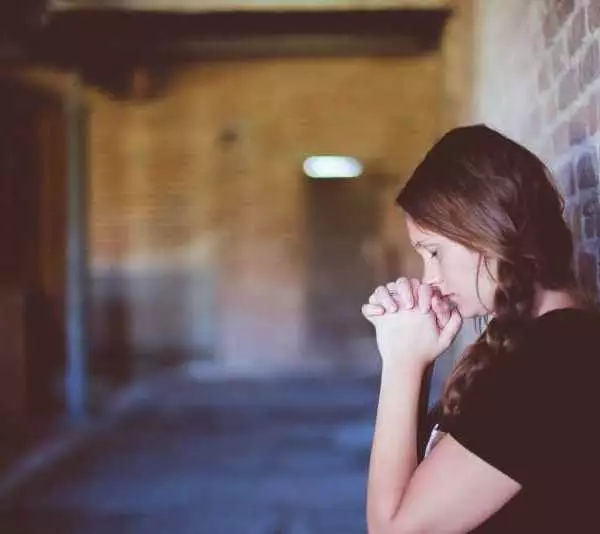 Provision
Heavenly Father, in teaching us to pray, you reminded us to ask you for our daily bread. That is because you love meeting the needs of your children as any father would.
I confess today that you are my shepherd and I will not be in want. All my needs are taken care of in the mighty name of Jesus.
From today, I walk in an abundance of blessings. I Jesus's name I pray, Amen.
Limiting God
God of all creation – you are the omniscient and almighty one. There is no limit to your power and there is nothing you cannot do. I ask for forgiveness for the many times and many ways I have belittled you.
Commit myself to always magnify you in my sight, thoughts, views, and even talk. I pray for your help in this. In Jesus's name, I pray, Amen.
Weakness
Lord, I often find myself struggling with the flesh. Like Apostle Paul, I know the right thing to do but I am not very good at doing the right thing. My spirit is willing but my flesh is weak.
But when I meditate on your word, I know that you overcome all weakness in the flesh. So I know it is doable through your help. Please help me Lord Jesus to overcome the weakness in the flesh. Amen.
Battle
Lord, you are a man of war. The devil is scheming day and night to finish me. But I know I am safe in your arms. I am faced with battles that are beyond my knowledge and stamina.
But I also know your name is a strong tower which I can run to for safety. I ask you to scuttle any attack of the enemy. May he come to me in one way and be scattered in seven different ways. Amen.
Self-esteem
Heavenly Father, I thank you for I am fearfully and wonderfully made. I thank you that I am well-pleasing in your sight. Refuse to believe whatever the devil is trying to peddle my looks and traits.
I am both inwardly and outwardly beautiful/handsome for I am made in God's own image. Lord help me to continually focus on these truths, Amen.