Are you looking for daily prayer apps that will help you to deepen your relationship with God?
Not only that, the times we are in are crucial, makes prayer an indispensable tool for every believer today.
Nevertheless, prayer is not something a lot of Christians like to engage in despite its importance.
That is the reason I took the liberty to provide you with the best daily prayer apps for 2023 to help you pray effortlessly.
Especially, when you're so discouraged that you lack the right words to pray.
Further, these prayer apps were specially picked to help you increase your prayer life as well as grow your faith.
Here Are The 13 Best Daily Prayer Apps for 2023.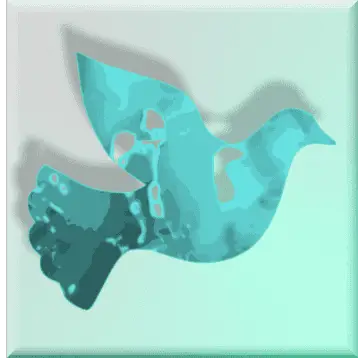 Prayers and Blessings Daily is one of the most popular prayer apps on app stores. It surprisingly has over 1 million downloads on Google  Play Store alone.
More so, it has a lot of fascinating features that will without doubt help you take your prayer life to the next level.
I love Prayers and Blessings Daily for several reasons. Firstly, it delivers powerful and biblical prayers to you daily.
Secondly, it gives you a whole new source of inspiration on how to pray daily. In addition, Prayers and Blessings Daily allow you to make use of the audio read as well as choose between different versions of the text.
This is actually one of the best prayer apps that come highly recommended.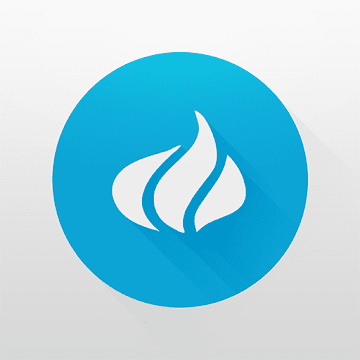 MyCBN Prayer and Devotional is another great prayer app. First, it comes with both powerful prayers and devotional.
Secondly, the prayer app lets you grow your faith as well as connects with other users.
Even more interesting is the fact that it helps you navigate life's challenges with prayers and biblical guidance.
Further, you can actually submit prayer requests in order to receive genuine support from other believers.
You're also connected to a Christian community where your prayer life will get strengthened by praying for others as well.
Meanwhile, this beautiful prayer app allows you to set a time for daily prayers. This feature helps you to keep track of your prayers daily. An additional feature allows you to journal your prayers and the answers.
As well as the messages you received from God during prayers. In all, this app's deep content will undoubtedly aid your spiritual growth.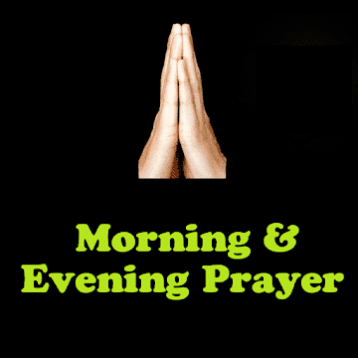 It is the depth of our walk with God that basically determines how much the Holy Spirit will lead us in our prayer lives. Powerful prayers offer more than just prayers.
It's packed with incredible resources to help you grow your faith too. Moreover, it comes with daily prayers that are very potent. It's unarguably one of the top-rated prayer apps on App Stores.
The updated version comes with heartfelt prayers and powerful Bible verses. In sum, Powerful Prayers – Morning  Evening Prayers is perfect if you are in dire need of increasing your prayer life.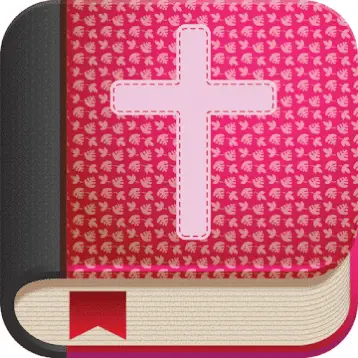 Daily Prayer is a prayer app that comes with a devotional guide. But it's basically a compilation of great prayers.
Some of the amazing features include reminders to prayer, audio prayer content read by a built-in voice synthesizer.
An extra special feature also allows you to bookmark your favorite prayers and notes. With this beautiful prayer app, you will be encouraged to pray daily with God's Word.
In sum, Daily Prayer Guide is unarguably one of the best prayer apps that you totally need to download now and explore.
Also Related: The Top 15 Apps for Daily Bible Verses.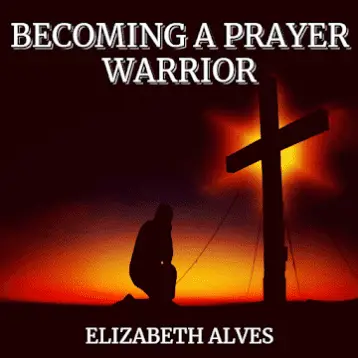 Becoming a Prayer Warrior is not only a  collection of prayers, it's an essential guide for prayers. Firstly, it lays out the basic principles of prayers.
Secondly, it presents a fresh perspective on the incredible mystery of prayer. As well as the benefits it can bring.
Thirdly, this prayer app equips both the beginner and the seasoned intercessor with clear and practical guidance. Especially, on how to pray with power and intense passion.
This extraordinary prayer app will certainly move your perception of prayer as a duty or ritual to learning how to actually communicate with God.
As well as how to experience His power and joy like never before. Becoming A Prayer Warrior is one of the best prayer apps among the very best.
And I'm totally recommending it to anyone who is in dire need of a vibrant prayer life.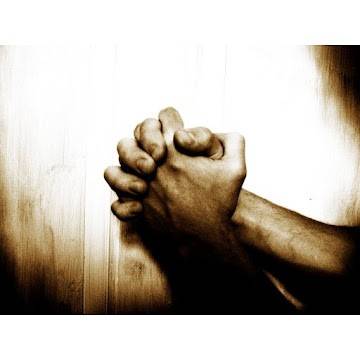 Having the right words to pray especially in tough times can be quite difficult.
However, knowing that you have a collection of classical prayers on your device makes everything a lot easier.
The truth is, you can develop a natural love and hunger for prayer with my Daily Prayer Book.
This nice and powerful prayer app was actually updated recently with additional prayers.
It also has prayers in the audio version. More so, it provides you with the option to have your phone speak the prayer.
The just-updated version interestingly supports the latest android devices.
Overall, Daily Prayer Book is easy-to-use and powerfully packed with prayers that you will definitely find most useful.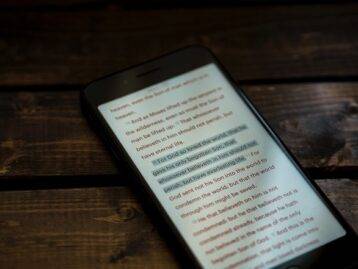 My daily prayer is basically a full collection of heartfelt Prayers. Firstly, it provides a wonderful way to help you stay focused in the place of prayer.
Mostly because many people find prayer very tiring. But this app surprisingly brings out the interesting and enjoyable side of prayer.
It's also a great spiritual tool to increase your faith because you'll be able to maintain a fervent prayer life with it.
Moreover, if you're looking for one fabulous prayer app for vibrant prayer life, this is it.  My Daily Prayer and Devotion will clearly help you get closer to God through prayers.
Hence, it is recommended for anyone who wants to keep his or her prayer life alive.
This app aims to help you develop a habit of prayer, get support for your prayers and embrace the love to pray.
Pray.com undoubtedly has meditative prayers that will not only help you develop Christian mindfulness. But will enable you to effectively tackle all of your life's challenges in the place of prayer.
The top prayer topics include: kindness, love, hope, happiness, overcoming anxiety, anger, overcoming fear, etc.
In addition, there are new features in the prayer app that everyone can benefit from.
These include daily prayers, nighttime prayers as well as prayer plans. Prayer.com will certainly help increase the level of your prayer and your faith too.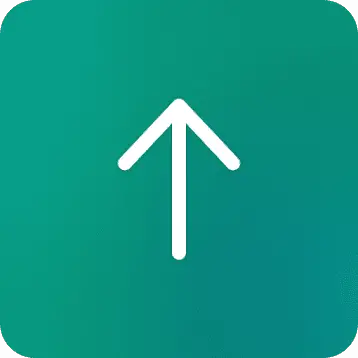 Finding the perfect time to pray consistently may be difficult especially if you have very busy daily schedules.
First, Echo has many categories of prayers that you can easily choose from. Secondly, this fabulous app allows you to set a timer for how long you want to pray.
More so, you can add as many prayers as you want to your list. Next, you can categorize your prayers as well as mark the ones God has answered. In addition, you can also easily set up prayer reminders for yourself.
These reminders are actually very helpful when we want to engage God out of busy schedules. In sum, Echo helps you keep track of your prayers as well as let's you pray without distraction.
Even more interesting is the fact that these prayers are sharable. This means that those who are close to you can actually benefit from the bundle of goodness that this prayer has to offer.
Hence, I encourage you to download it, explore it and share it with as many as possible.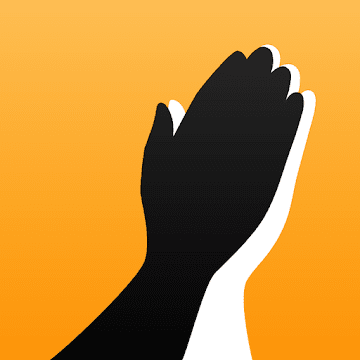 Indeed, prayer is one of the greatest privileges that we have as believers. Though many of us struggle with it, it doesn't have to be that way. With an app like PrayerMate, that struggle can be over.
PrayerMate is one of those prayer apps that inspires you to actually pray by helping you to organize your prayer life.
First, it lets you set up personal categories and subjects to suit the way you want to pray.
Secondly, users have access to subscribe to online prayer diaries, with content from some prominent Christian prayer organizations.
Another beautiful thing about this app is,  it actually has a daily alarm to remind you to pray.
Unlike many other apps, PrayerMate is a straightforward and distraction-free app. Additionally, the intuitive index card allows you to swipe between the day's prayer topics.
In sum, this easy-to-use app makes fitting in prayer time very simple.
Also Related: Bible Study Apps: The Top 15 Best.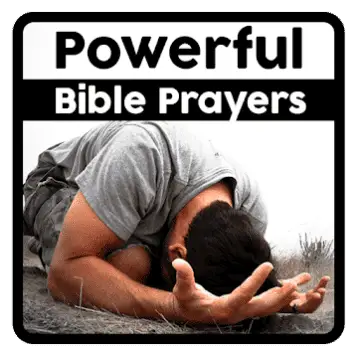 An appeal to God for help in times of crisis is right and proper. However, we have to keep in mind that this is not to be the prevalent form of prayer. Nor is it right to pray only when we have a crisis.
Prayers should be without ceasing and not be made only when we have issues. The aim of the developers of this edifying prayer app is to give us access to powerful prayers.
This prayer app clearly has different life-changing prayers including health, protection, strength, relationship, children, prosperity, children, thanksgiving, etc.
Altogether, this rich prayer app contains many powerful prayers that have the capacity to transform your prayer life. It comes very recommended if you're looking to have your prayer life revamped.
Ora Prayer Network app is a popular prayer app that aims to strengthen our prayer lives. Secondly, it reminds us of the beauty of prayer which we need to take full advantage of.
Next, it is an amazing tool to grow your faith because you do not just pray with it. You are connected to a community of other praying Christians.
I also love the fact that you can submit prayer requests anonymously as well as set reminders to pray daily.
Ora remains a big deal for many prayer-loving Christians for many reasons. One, it helps users build a life of prayer as well as cultivate a habit of devotion.
Two, it has one of the best platforms that connect you to other prayer-loving Christians around the world.
Meanwhile, Ora has two primary objectives. One is to give support to believers struggling with burdens.
Two is to encourage you to actively participate in the Body of Christ by taking out time to pray for others.
Overall, your prayer life, as well as your devotional life, will be strengthened significantly through this incredible prayer app.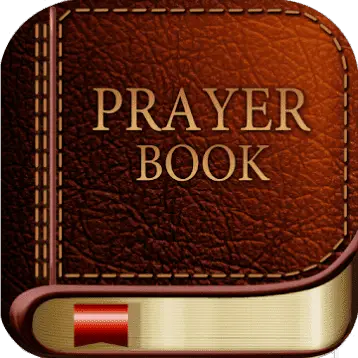 Prayer Book is a nicely designed prayer app for prayers and daily devotional. I particularly love the fact that it contains hundreds of prayers suitable for different occasions and purposes.
In other words, you can't be at a loss of what to pray with this magnificent prayer app. There is surprisingly a suitable prayer for any situation no matter what you're dealing with.
Moreover, the prayers are categorized for easy navigation. Popular prayer categories include hope, marriage prayer, fertility, employment, financial prosperity, business, etc.
There are also healing prayers for depression, sick children, etc. Additionally, it contains daily prayers for strength, relationship, protection, etc. Prayer Book is undoubtedly one of the best prayer apps for 2021.
Hence, I'm all out to recommend that you try this absolutely beautiful and powerful prayer app.
Conclusion
These best daily prayer apps for 2021 are very incredible prayer apps that will undoubtedly transform your prayer life this year.
If praying has always been a big struggle for you, then I urge you to download and explore some of these best prayer apps for 2021.
They will no doubt give you the opportunity to explore some of the amazing prayers there. As well as improve your prayer life in no time.
The truth is, you would love every bit of the mind blowing experience that you will get. These apps total have you covered, no matter what you want to focus your prayer on.
Downloading a few of them is enough to get your spiritual life started on the right foot.