It's simple to feel hopeless and as though things will never get better when you are experiencing emotional, mental, or bodily pain.
Untangling yourself from these spinning ideas can occasionally be a perplexing and challenging procedure.
However, it's crucial to keep in mind that you are not alone and that there are actions you can take to recover, find calm, and regain your strength.
Reading or speaking a healing prayer out loud is one way to go about this procedure.
Prayer can offer solace while the healing process is taking place, regardless of the challenge you are facing in terms of your health, job, family, relationship, or anything else.
Here are twenty-one prayers for pain to help you get through your current suffering and realize the glory that God has in store for you.
1. A Prayer for Pain to Go Away.
You heard my plea: "Do not close your ears to my cry for relief. Lamentations 3:56
Father lord, I give you praise and our Lord Jesus Christ. Nobody has ever gone through anguish the way He did for us.
We are grateful for His sacrifice, which enables us to pray and ask for assistance knowing that You will hear us, respond, and heal us.
Please pardon me if I have offended against your will in any manner. Merciful Lord, according to your word,
your mercy is more than enough for me because Your power is made perfect in weakness.
Consequently, I pray to the Lord for relief from my current pain in the name of Jesus. I continue to rely on Your word and Your truth,
and I make a declaration for my life's healing and pain relief because You are my Awesome Healer.
Since you make me stronger while I'm weak, I'll be pain-free. I ask for freedom in the name of Jesus our Lord and thank you, Lord, for hearing my plea. Amen
2. Prayer For Pain After Surgery
In the evening, sudden terror! Before the morning, they are gone! This is the portion of those who loot us, the lot of those who plunder us. Isaiah 17:14
I thank you, Jesus, Jehovah Rapha, the Great Physician, and my Healer, for the successful completion of this procedure. Everyone does not want to undergo surgery.
I dread my recovery and the associated discomfort because it makes me anxious and afraid. I implore You,
O Good and Gracious God, in the depths of Your infinite Mercy, to hasten my recovery from this operation.
I put my trust in You to heal and restore my body. Please work through my medical professionals' doctors, nurses, and other caregivers to hasten my recovery.
Please uphold me with a spirit of hope and peace through Christ, Your Son. Amen.
3. Prayer For Pain and Suffering.
In peace I will lie down and sleep, for you alone, Lord, make me dwell in safety. psalm 4:8
Heavenly God, I ask you, to give me consolation in my suffering, to strengthen the hands of those who treat me, and to bless the methods employed to treat me.
Give me enough faith in the strength of your grace so that I can place all of my trust in you, Lord Jesus Christ, even in the face of fear.
Through your endurance in suffering, you glorified human suffering and set an example for us in submission to your Father's will.
Be there for me in my time of need and suffering; uphold me through your grace so that my fortitude and strength won't falter;
heal me in accordance with your will; and aid me in always holding onto the conviction that what happens to me in this life is of little consequence if you hold me in eternal life,
I pray to you, my Lord and my God. Amen.
4. Gratitude For Comfort and Relief.
" He said to her, "Daughter, your faith has healed you. Go in peace and be freed from your suffering. Mark 5:34
God Almighty, I apologize for wanting to give up and turn away from You, Father. I'm so worn out and wounded. Give me the courage to continue, please.
I decide to let Your healing influence operate in my life today. I will keep hatred and bitterness out of my heart. I won't back down.
I have made the decision to think that today's suffering lays the groundwork for tomorrow's triumph. God, I need Your assistance.
I'm in pain, and I need You to put me on the road to recovery by assisting me in identifying the cause of my suffering.
Please point out to me where in Your Word and by Your authority I can find assistance. As I wait for You to answer my prayers, please help me to have patience, in the name of Jesus. Amen
5. Prayer For Pain and Anxiety.
The righteous person may have many troubles, but the Lord delivers him from them all; he protects all his bones, not one of them will be broken. Psalm 34:19-20
Thank You, Heavenly Father, for being a conquering God! You have conquered the world; therefore, I know I may have hope.
Motivate me to overcome my difficulties. Help me to cast my worries on You since I know that You love me. Give me Your strength to triumph.
Lord, I ask You today to help me replace my efforts at escape and relief with Your perfect tranquility.
I ask that You grant me discernment in all of my choices and use them to sow the seeds of righteousness in my life.
Lord, I decided to put my trust in Your peace and Your protection today. Teach me to place all of my worries in your hands since I know you love me. in the name of Jesus. Amen
6. Prayer For Pain Relief and Healing.
Lord my God, I called to you for help, and you healed me. Psalm 30:2
Father Lord, you are the one I look to for support in times of need and weakness, dear Lord of Mercy, and Father of Comfort.
I ask that you support me through this condition. According to Psalm 107:20, you send out your Word and heal.
Therefore, do deliver your restoring Word to me. Please remove every sickness and disability from my body in the name of Jesus.
Lord, please help me to transform my weakness into strength, my agony into consolation for others, and my suffering into sympathy.
Even in the midst of this pain, may I put my faith in your goodness and my hope in your faithfulness.
As he waits for your healing touch, let me experience patience and delight in your presence. Please get me back to full health.
By the power of your Holy Spirit, cast every fear and skepticism out of my heart, and may you, Lord, be glorified through my life. I Jesus' name I pray. Amen
7. Prayer For Painful Situation.
The Lord is close to the brokenhearted and saves those who are crushed in spirit. Psalm 34:18
Father! You are the God, thank you for not abandoning us in the face of all the difficulties. We apologize if we thought you weren't there.
Please pardon us if we assumed you had forgotten. Please pardon us if we think we know a better method. You have my complete trust.
You have infinite power. You're competent. No matter how challenging a situation may seem, you are Lord over it.
You are a Healer, and you will never let the sorrow we are currently experiencing go to waste. Everything will be put to some sort of useful use by you.
With you, anything is possible. Nothing is out of your reach. We offer prayers for both ourselves and the bereaved today.
We beg that you soothe us as we grieve. As you tell us, the enemy can never steal us out of your hands.
We pray that the tranquility of your presence will surround our minds and thoughts. He never has the last word in how we live.
In life or in death, we are always safe in your company. We are grateful that your standards are higher than ours and that your ideas are more expansive than those of ours.
Every load and every concern are laid at Your feet. by having faith in the authority of your son, Jesus Christ. Amen
8. Prayer For Someone in Pain and Strength.
Come to me, all you who are weary and burdened, and I will give you rest. Matthew 11:28
Dear God, our hearts are heavy with concern for our friends who are suffering right now.
We pray that you will be their source of solace and healing, that you would envelop them in your boundless mercy and grace, keeping them in a state of calm throughout this trying time.
We ask for new mercy, new grace, and renewed strength for these people's lives right now. We are grateful that you alone are our stronghold and refuge.
We are grateful that despite everything, you are still God, in charge, and nothing can ever stand in your way.
Thank you for being the conqueror in this world and for promising in your Word to be by our sides no matter what difficulties we encounter.
In the name of Jesus, I ask the Father to completely remove their suffering and set them free. Amen
Related: Prayers for Healing and Strength: 15 Powerful.
9. Prayer For Emotional Pain.
The Lord is close to the brokenhearted and saves those who are crushed in spirit. Psalm 34:18
Dear Lord, I am now in a state of emotional chaos and am struggling to figure out how to escape my suffering.
My life is being controlled by emotions, and I am pleading with You to heal and deliver me. You promised to comfort the grieving and rescue the distressed.
I rely on You, Lord, to save me and guide me to Your road of deliverance and healing since nothing I do can mend my shattered heart.
I am in excruciating pain because of the abuse. I am here pouring out my heart to You because Your Word tells me to be patient in hardship and faithful in prayer.
We are supposed to be cheerful in hope, but I don't feel either. What should I do, Lord? You are my only hope, and I come to You pleading for healing.
Please support me in being joyful as I pray for Your healing, patient as I wait for Your will, and loyal as I wait for it through your son Jesus Christ. Amen.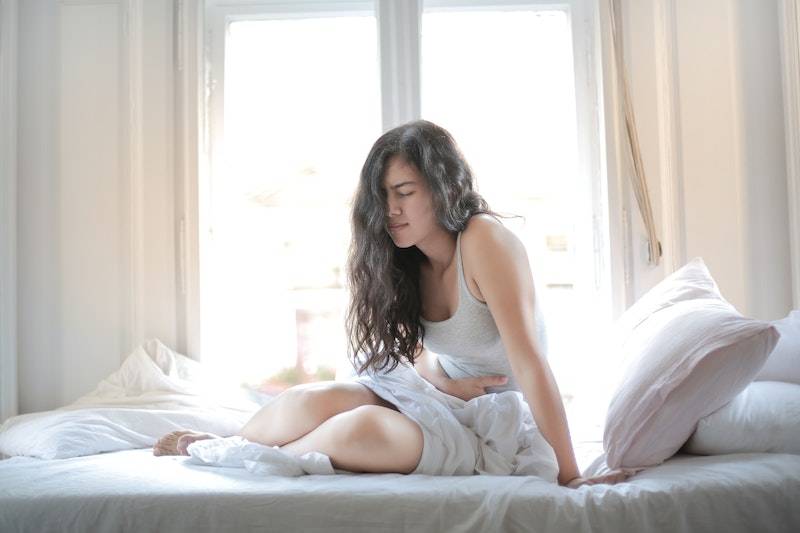 10. Prayer For Pain in Legs.
In the evening, sudden terror! Before the morning, they are gone! This is the portion of those who loot us, the lot of those who plunder us. Isaiah 17:14
Lord, I thank you for my life today. I also thank you for using your healing power on me, and I put my faith in you to bring about my healing.
In the name of Jesus, I ask the Lord to forgive me for whatever I may have done wrong to cause the agony in my leg. I also ask that you please heal me.
I ask you, Heavenly Father, for miraculous healing for anything I may have trodden on that has given me leg discomfort.
Father, I declare that You breathe Your breath upon my leg, and let every dead cell come to life, and let every pain be erased.
Father, let your miraculous healing come over my leg and make me walk properly without pain permanently. And let Jesus' name be praised. Amen
11. Prayer For Pain in Body.
He will be the sure foundation for your times, a rich store of salvation and wisdom and knowledge; the fear of the Lord is the key to this treasure. Isaiah 33:6
God the Father, Thank You for being there for me through all my life's ups and downs and for the numerous blessings You have bestowed upon me, for which I give You praise and thanks.
You are aware of the disease I have been dealing with for a while, as well as the fact that the medical community appears to be unable to do much about it.
However, I believe that I am fearfully and wonderfully formed and that You are aware of every element of my body. You are aware of the precise cause of my protracted illness.
I come to You right now pleading with You to heal my body completely of whatever is causing this ongoing issue.
I ask that You would, in Your mercy, restore to me my vitality and strength. Father, please cure this region by placing your hand there.
Please reduce the swelling and saturate the irritation with warmth. Bring your restoration and come relax your tense muscles.
May I have calm dreams and restful waking hours. I make these requests in the name of my Savior, Jesus. Amen.
12. Prayer For Pain in My Body.
Then I would still have this consolation my joy in unrelenting pain that I had not denied the words of the Holy One.  Job 6:10
God, the Peace Despite the hurt I feel, I find solace in the fact that I haven't refuted the Holy One's words. I continue to rely on Your truth and word.
I'm grateful that You kept me and supported me through my suffering. As You are my Awesome Healer, I thus announce complete healing and an end to my suffering.
I know that my prayer of faith will make me well, I will be rid of my suffering, and You will raise me up. I shall be free from the pain that I experience.
I have announced via prayer that I shall be freed from my suffering. Keep me in Your loving arms and take away any physical suffering from me and every pain in my body. Amen
Related: Prayers for Healing and Deliverance: 15 Helpful.
13. Prayer For Pain Relief.
Dear friend, I pray that you may enjoy good health and that all may go well with you, even as your soul is getting along well. 3 John 1:2.
Father, I pray right now and anoint everyone with oil in the name of the Lord, asking for the Lord's power over every ailing body.
I have faith that this will make everyone well and ease their agony and that You will raise them up. I have declared via prayer that they shall be freed from their suffering.
Keep them in Your loving embrace and take away any physical suffering from them. Father in Heaven, according to Your word,
people who come to You can be saved (healed and preserved) because You are always alive to make a plea on their behalf.
Because Your Son works on our behalf to heal, I am confident that they will be freed from their suffering. I appreciate all that You do to make sure that we can be made whole through You. Amen.
14. Prayer For a Friend in Emotional Pain.
This was to fulfill what was spoken through the prophet Isaiah: He took up our infirmities and bore our disease." Matt. 8:17
Dear Jesus, I am grateful for the opportunity you gave me to learn about the emotional evil my friend has been battling for some time.
Lord, may your name be honored in the name of Jesus since you kept him thus far by your might and prevented him from being overwhelmed by the emotional wound.
Lord, I beg you to grant him relief from his mental suffering via your mercy. Do not allow it to overwhelm him. That you make him your friends and that he will see you as a friend in Christ Jesus.,
I pray to the great Healer, Lord, that you would take away his aches and not remind him of them any longer. In the name of Jesus. Amen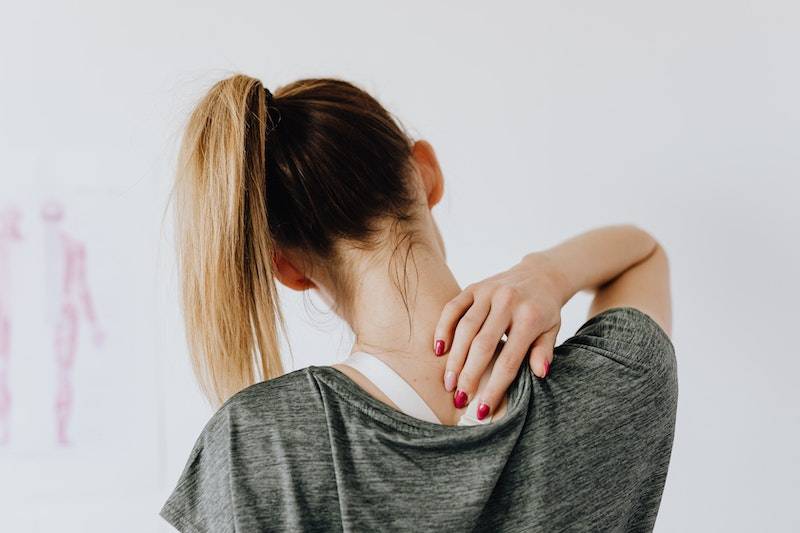 15. Prayer For Pain and Discomfort.
Heal me, Lord, and I will be healed; save me and I will be saved, for you are the one I praise. Jeremiah 17.14
Lord, have pity on me because I'm weak; Lord, cure me since my bones are in pain. Despite my agonizing suffering, I decide to turn to You since I am aware that only You are able to make me feel better.
Only You have the power to make me feel better. I ask that every discomfort and suffering in my body be removed in the name of Jesus,
and I thank You for Your mercy and divine healing power, without which I would not have the pain relief that You freely offer to me. I'm grateful that You heard me and heard my prayer.
I appreciate You taking away my suffering and giving me peace. In Jesus' Name. Amen.
16. Prayer For Pain and Strength.
I can do all this through him who gives me strength. Philippians 4:13
We are grateful to God for the influence of His Word and Presence in our lives. Since You are larger in us than in the world, we are grateful that no weapon made against us will be successful.
I ask that you be with me in my time of need and suffering; support me by your grace so that my courage and strength won't falter; and Father, please give me new strength.
Thank you for being my Defender and Strong Tower, my Refuge, and my Strength. Lead me with Your Holy Spirit and guide my day, cure me in accordance with Your Will.
I appreciate you continuing to stand up for me, In the name of Jesus. Amen
17. Prayer For Period Pain.
'He will wipe every tear from their eyes. There will be no more death'[a] or mourning or crying or pain, for the old order of things has passed away." Revelation 21:4
God of Peace, you have existed on this planet since the beginning of time and are the Alpha and Omega, the beginning and the end.
My understanding has been clouded by the discomfort in my uterus and the strong flow. Remind me that you are more significant than suffering,
more loving to all your children, including me, and stronger than blood. may the heavenly Father kindly remove all period discomfort and make everything right with us. In Jesus' name. Amen.
18. Pain for Wife in Pain.
You heard my plea: "Do not close your ears to my cry for relief." Lamentations 3:56
Amazing God, it is your desire for your children to live healthy lives free from recurring illnesses. I thus pray right now for my wife, who is going through excruciating pain.
I proclaim that the strength in your assurance that she will live without pain has restored her to health. I beg you to relieve the mysterious syndrome-related ache on her chest.
The fact that you can fix her quickly is all that matters to us; we don't care what caused the problem. Heal her and let your name alone be praised through Christ our Lord. Amen.
19. Prayer For Tooth Pain.
He sent out his word and healed them; he rescued them from the grave. Psalm 107:20
Father God, you are a powerful healer and a performer of miracles. I'm still holding out hope that the teeth in my mouth that require healing will be fully restored.
In the name of Jesus, I am believing that you will make it completely entire again right now! Father, I also ask that you please fill the other cavities in my mouth.
I demand that my teeth's whole enamel be repaired. I sincerely thank You in advance for the wonders I am hoping to see. in the mighty name of JESUS. Amen
20. Prayer For Nerve Pain.
But I will restore you to health and heal your wounds, declares the Lord, 'because you are called an outcast, Zion for whom no one cares.' Jeremiah 30:17
Father in heaven, I ask for healing through your mercy and grace. I am in excruciating pain and have never experienced such suffering in my life.
Despite receiving medical treatment, my sciatic nerve still gives me pain. I think you can make anything better. Lord, please make this suffering go away.
I am in too much pain to continue taking these meds. Even in my darkest hours, when I thought I couldn't go on, I am aware that you have abandoned me.
As I pray and cry, I know you are beside me. So that I can serve as a testament to your mercy, kindly restore my health. I won't stop praying or let my faith waver.
Thank you in advance for relieving the sciatica pain in my mouth. Amen
21. Prayer For Chronicle Pain.
So do not fear, for I am with you; do not be dismayed, for I am your God. I will strengthen you and help you; I will uphold you with my righteous right hand. Isaiah 41:10
Father God, I appreciate and praise you for your grace, which has enabled me to enter fearlessly into your holiness knowing that you are able to take away this suffering.
According to your word, God can accomplish what is inconceivable to us. I beseech you to use your mystical ability to cure and complete me.
I beg you to fill me with the tranquility that comes from your flawless love. Lift this weight off me; it is too much for me to bear. Fill me with your power.
I beg you to liberate me from this stronghold and heal me because Jesus came to free the prisoners. I have faith in you to support and assist me in getting through this.
In the powerful name of Jesus, I pray that the pain will immediately leave my body. Amen.
Conclusion.
Even if it may feel hopeless right now, God is a healer. In prayer, express all of your suffering, annoyances, and rage, and God will hear you.
He will give you strength and give healing touch to everyone who comes to Him because he hears your cry for assistance.
You can also share these consoling prayers for a pain with a friend or family member who is struggling.
Just as reading prayers for healing can give you courage, keeping them in your thoughts and prayers can help them find peace., be blessed. God has heard your prayer