Lifting prayers for school children is our own little way of keeping them secure in the hands of our Father.
It is understandable that after a particular stage in their growth, children are taken to school to obtain intellectual knowledge.
During that period, they are away from home for not less than five hours a day and parents cannot tell what goes on in their lives. Notwithstanding, we have prayer as our advantage.
Here are fifteen lovely prayers for School Children.
Prayer for Protection from Danger.
 For he will command his angels concerning you to guard you in all your ways; Psalms 91:11
Dear Lord, I pray today for all school children. Father, I am not ignorant of the fact that we are in dangerous times. I am not ignorant of the fact that every day comes with its own challenges. There are people among us who walk as wolves in sheep's clothing.
So, I lift every school child into your precious hands. You see things I do not see and you know things I do not know. You know where danger lurks during the day and even at night, so protect these little ones. Keep them safe from harm and danger.
Let your Angels keep charge over them, as they pick the bus (or step out of the car). Also, Lord I ask, that you will keep them safe from accidents, slips, falls, and injuries that can cause long-term damage. Keep them, safe Lord. In the name of Jesus Christ, I have prayed. Amen.
Prayer for Retentive Memory.
So we say with confidence, "The Lord is my helper; I will not be afraid.- Hebrews 13:6
Heavenly Father, thank you for these wonderful children whom you have blessed with the opportunity to be educated. Thank you, Father, that they are gifts and blessings from you. I ask Lord, that you bless them with retentive memory from above even as they go to school every day.
I pray that nothing will be difficult for them to understand and grasp. I pray that they will not struggle to remember what they are taught in the name of Jesus. May they shine and radiate excellence to the glory of your name. In Jesus Name, Amen.
Prayer for Good and Godly Friendships.
As iron sharpens iron, so a friend sharpens a friend. Proverbs 27:17
Father, I lift all school children into your loving hands, even as they step out to school, lead them into the right friendships and associations. Friendships that will draw them closer to you. Friendships that are born of you.
Just like David and Joshua had a godly friendship, bless students with the same. So that they can remain in a closer walk with you. Ward away friendships that are not of you. Friendships that are deceptive and misleading in Jesus name have I prayed. Amen.
Prayer for Wisdom.

If any of you lacks wisdom, you should ask God, who gives generously to all without finding fault, and it will be given to you. – James 1:5
Father, it is written in your word, that if anyone lacks wisdom, they should ask of you, for you give freely. So, I come today before your throne of grace and ask for wisdom on behalf of all school children.
I pray oh dear Lord, that they will walk in wisdom. In their speech, in their activities, in the performance of duties, may your wisdom be made manifest through them. In Jesus' name have I prayed with thanksgiving, Amen.
Prayer for Love.

And now these three remain faith, hope, and love. But the greatest of these is love. 1 Corinthians 13:13
I pray o Lord that you will flood the hearts of students with your love. Help them to love each other. I pray that your love will cover them all around so that they can feel safe and sane in their various environments.
Father, I know that hatred does not bear any good fruit. Love, on the other hand, is able to cover a multitude of sins. I believe that love is an important factor when it comes to living as children of your light.
So, I pray dear Lord, fill their hearts with love, so that all they do will come from a place of love, in the name of Jesus. Amen.
Related: Prayers for Your Children: 17 Powerful.
Prayer for the Hearts of School Children to be Guarded.

Above all else, guard your heart, for everything you do flows from it. – Proverbs 4:23
Father, outside the teachings of your word, there is so much misinformation going around in the world, which is contradictory to your word. So, Lord, I lift school children into your hands and ask that you will guard their fragile hearts.
Keep their hearts safe from wrong teachings. Save them from non-biblical ideologies. Guard their hearts to know the truths of your word. Seal and embed in their hearts, your words of truth in the name of Jesus. In Jesus' mighty name, Amen.
Prayer to be obedient and Submissive to Authorities.

Have confidence in your leaders and submit to their authority, because they keep watch over you as those who must give an account. Do this so that their work will be a joy, not a burden, for that would be of no benefit to you-Hebrews 13:17
Precious Lord, I pray, for all school children, that they will tread the paths of obedience and submissiveness. Father, take rebellion away from their hearts. Bring them to a path of obedience.
That they will be respectful to authorities you have set above them. Let them regard them as they should so that this will bring great pleasure to your heart and you will unleash your great blessings over their lives, In Jesus' matchless name, Amen.
Prayer to Discover Purpose.

For I know the plans I have for you," declares the Lord, "plans to prosper you and not to harm you, plans to give you hope and a future. Jeremiah 29:11
Lord Jesus, your word states clearly, that you have a plan for each life. No life is a mistake. So, I lift the life of every school child into your hands. I pray oh Lord, that your purpose and plans concerning each life will gradually be unveiled to each of them.
May they not miss the way, dear Lord. May their paths be defined for them even as they go through life. May everything about their lives, everything happening around them speak into your purpose for their lives.
May they not be confused but I pray that they will come to a realization, that you have a plan for each and every one of them In Jesus' mighty name, Amen.
Prayer for Strong Faith.

If you declare with your mouth, "Jesus is Lord," and believe in your heart that God raised him from the dead, you will be saved.- Romans 10:9
Lord, I lift up prayers for every school child, that they will come to the knowledge of our Lord and Savior Jesus Christ. I pray oh Lord, that you will make yourself known to them, that they will begin to have strong faith in you.
Like Paul encountered you on his way to Damascus, may these ones also encounter you. Father, take the lives and hearts of these and make them yours. May they come to the saving knowledge of the Lord Jesus Christ. Let your power be revealed to them, in the name of the Lord Jesus, Amen.
Prayer for Grace and Help in Times of Difficulty.

Let us then approach God's throne of grace with confidence, so that we may receive mercy and find grace to help us in our time of need- Hebrews 4:16.
Dear Lord, I pray for grace for all school children who find difficulty in doing their class assignments and homework. Those who find difficulty in picking up things easily.
I pray dear Lord, that there will be a release of grace to help. I pray o God that you will make understanding available and accessible to them in the name of the Lord Jesus Christ. Amen.
Prayer for School Children who are Being Bullied.
Anyone who claims to be in the light but hates a brother or sister is still in the darkness.- 1 John 2:9
Heavenly Father, I pray for all students who have been bullied and those who are being bullied. I pray for those who have not had the courage to open up about issues such as these. Those who are laughed at and made uncomfortable.
I pray for healing for their hearts dear Lord. I pray God, that you will provide them with comfort from above. May they have the courage to open up to parents and authorities, so they can receive the help they need. I also pray for those who have given themselves to bullying.
I pray O God that you will touch their hearts, and turn them from their ways. I pray O God that they will see the light and know the true effects of their actions on others. I pray that you will flood their hearts with your love and provide them with the healing they need In the name of the Lord Jesus Christ, Amen.
Prayer for those Hurting at Home.

He heals the brokenhearted and binds up their wounds. -Psalm 147:3
I lift up prayers for all school children who are hurting from home issues. From a broken home, insufficient love at home, and not having enough to get by each day. I pray that you reveal yourself to them as the God who mends the broken.
Send them comfort and love in various forms, to prove your existence to them, and to show that they can trust and rely on you. May their present circumstance not define their future, may it not tarnish their ideas and thoughts about life, but rather may your love cover them and keep them safe under your wings.
Give them eyes to see beyond their circumstance, in Jesus' name, Amen.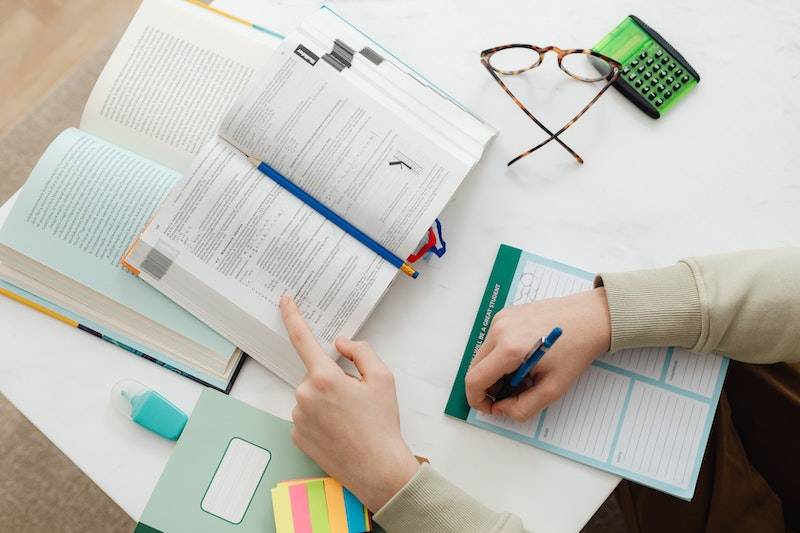 Prayer for Good Tutors/Teachers.
Let my teaching fall like rain and my words descend like dew, like showers on new grass, like abundant rain on tender plants. Deuteronomy 32:2
Heavenly Father, I ask that you bless various educational institutions with good Teachers.
Teachers who are patient, kind, loving, and genuinely care for them. I pray oh God, that you will bless them with Teachers who are willing to invest heavily in them by spending quality with them and ensuring that they are safe.
Father, good Teachers can only be gifts from you. Having genuine people who are truly concerned about their well being can only be a blessing, so Lord I ask that you surround students with such care, in Jesus' mighty name. Amen.
Prayer for Confidence.
For the Spirit God gave us does not make us timid, but gives us power, love, and self-discipline. -2 Timothy 1:7
Dear Lord, I pray for confidence for every school child. I pray Father Lord, that they will be able to rise above their shyness and fear to do things that you have placed on their hearts. Let them be positively fearless, that their light will not be dimmed by timidity.
May they exude confidence and boldness in the name of The Lord Jesus. I pray dear God, that none will be limited by shyness and timidity. Let every limiting power of shyness and fear over their lives be broken in Jesus' name. Amen.
Prayer for Provision.
And my God will meet all your needs according to the riches of his glory in Christ Jesus.-Philippians 4:19
Lord, I pray for your provision for all school children. I ask for a constant supply of clothes, shoes, food, water, and stationery.
Whatever be a need or want, o dear God, show yourself to each child as Jehovah Jireh. That they will see your provision and know you as the all-sufficient God, in the name of the Lord Jesus Christ.
Conclusion
Prayers for school children cannot be downplayed. Our Lord Jesus, rebuked his disciples when they tried to hinder the children from coming to Him.
Children are precious to God. Prayer is a way of inviting God into human affairs, so praying for school children is an invitation to God, and He is delighted to answer.